Spiritual Tours of Scotland and Ireland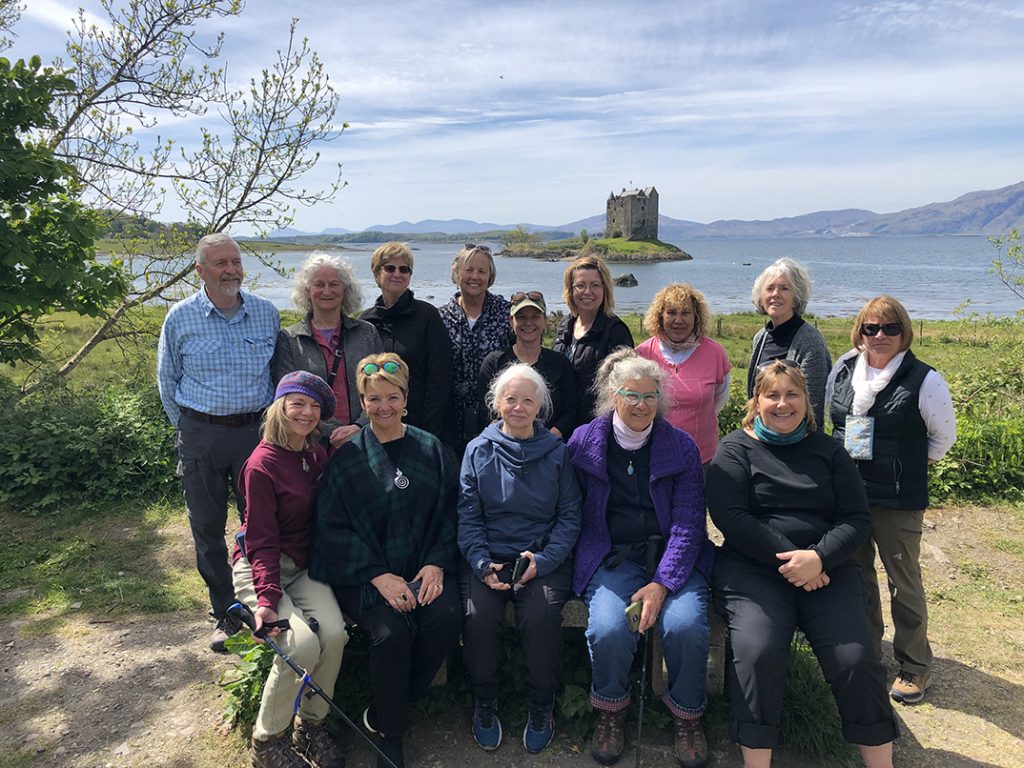 Mind, Body, Spirit Tours – with Mindie Burgoyne
Enjoy Spiritual tours of Scotland and Ireland covering ancient monuments, spiritual energy centers, and historical sites – all while traveling within the context of a story. These are Mind, Body, Spirit Travel with an experienced tour operator who has been traveling to Ireland's sacred sites for over 20 years.
Thin Places tours go deep into the Celtic landscape. We bring guests to ancient and sacred sites in Ireland and Scotland exploring areas not often seen in big tour groups or self-drive tours. Though these are spiritual tours, they are not religious or affiliated with any type of organized religion.
Guests are guided by a storyteller/guide and allowed to travel slowly through some of the most mystical scenery in western Europe. Mindie Burgoyne, author, and photographer has crafted each tour to follow a particular theme focused on a geographic region. The tours move slowly and have flexibility. They are ideal for travelers who want to move within the context of a story  – the story of the landscape around them. Travelers on Thin Places Tours become images in that ancient landscape.
What is Included?
Cost includes accommodations in 3 and 4-star hotels, all breakfasts, four dinners (including a welcome and farewell dinner), private motorcoach (restroom on board), full-time tour guide, additional local guides, all admissions to any attractions on the itinerary. Over 20 group excursions. Free day in a major city.
There are three group tours offered in 2020.
For more information on the Thin Places Tour experience read The Thin Places Tour Experience.
2023 Thin Places Tours
Join us for a Spiritual Tour of Scotland
Iona to Lindisfarne

APRIL 15, 2023

 – 9 days –

$3495 + Air  


the Borderlands and the Highlands

Read the full description of the Monks Trail tour and book your spot
OCTOBER 6-15, 2023 – 9 days – $2995 + Air
Counties – Sligo, Donegal, Derry, Antrim, Down, Louth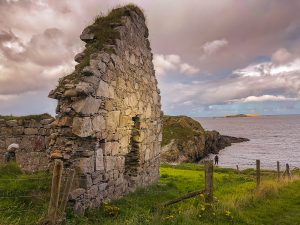 This spiritual tour of the northern edge of the Republic of Ireland and Northern Ireland, Northern Edges starts from Dublin Airport and moves into the northern country, tracing the edge of the land, and touching some of the most ancient, sacred sites in Western Europe.  This is the land of St. Patrick, of St. Brigid, of St. Columba (Colmcille), and the land of Fin MacCool, Cuchullain, and Ossian the poet. This part of Ireland is the least visited and is still relatively untouched by major development. The North has amazing energy, and the elements of the Irish countryside are magnified in this unspoiled landscape.
Read the full description of Northern Edges and book your spot. 
FINE PRINT – Things to Know about the Thin Places Tours
Double Occupancy: All Costs quoted above are based on double occupancy, meaning the cost is your share of one room. There is a $750 single supplement for a single room and a limited number of single rooms per tour. $750 single supplement is due with the deposit at the time of registration.  If you don't have a roommate and would like to share a room, Thin Places Tours can try and pair you with another guest if there are other singles needing the same.
Deposit and Registration secure your spot: A $1000 deposit is required (plus $750 single supplement if you intend to book a single room) at the time of registration. The deposit is refundable for 30 days after it is received. After 30 days, the deposit is no l onger refundable.  The tour balance is due 60 days before the tour's start date.
Your Registration Deposit Locks in the Cost of the Tour:

  Due to an often fluctuating exchange rate between the US Dollar and European currencies, Thin Places Tours may increase the price of this tour before the actual date.  However, once you register with your deposit, your price is locked in at the original price.
Posted Itineraries are subject to change:  Because we book so far in advance and work with so many small, local businesses, situations can come up that cause us to have to make adjustments to the itinerary. We ask for our guests' patience and flexibility.