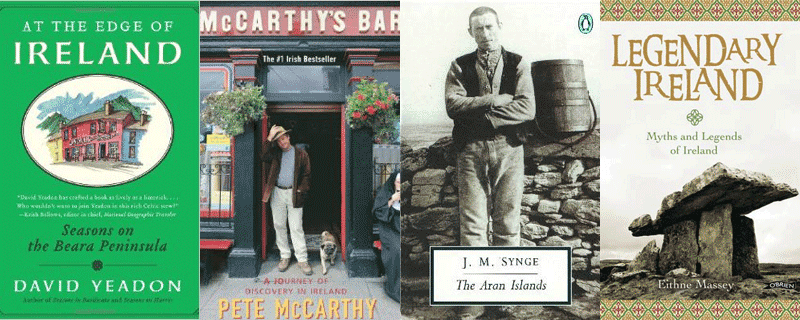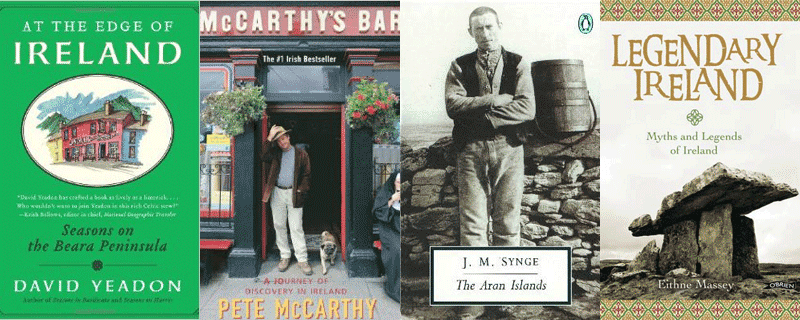 Getting familiar with Ireland before traveling there will make the traveling experience that much richer. We continue to add to this section so stay in touch and check back. There are so many interesting books to read before touring Ireland – in many different categories: Fiction, travel memoirs, non-fiction travel books and historical non-fiction. I have listed a few of my favorites below with links to Amazon.com.  Some may have to be purchased through 3rd party vendors, but these are all worthwhile reads especially if you are intending to experience "thin places."
Enjoy the reads and let us know if you have a recommendation.
The listings below are books that gave me a deeper understanding of Ireland and prepared me for aspects of the journey. You may not be able to read them all, but based on your own interest and reading style, you should be able to have your understanding of the mystical culture of Ireland deepened by these reads.
Books to Read that Help Broaden Your Understanding of Irish Culture
Legendary Ireland – Myths and Legends of Ireland by Eithne Massey
How the Irish Saved Civilization – by Thomas Cahill
The Lion of Ireland – by Morgan Llywelyn
A Traveler's Guide to Sacred Ireland – by Cary Meehan
Anam Cara – by John O'Donohue
Ireland – by Frank Delaney
Ever Ancient, Ever New – by Dolores Whelan
McCarthy's Bar – by Pete McCarthy
Secret Ireland – by Tommy Makem
Island of the Setting Sun – by Anthony Murphy
I also have several blog posts about books to read before touring Ireland
Books to Read on Southwestern Ireland
Books to Read Before You Travel to Ireland
Best Ireland Road Maps for Travelers