Ireland Oct 12-21, 2022 (SOLD OUT)
Tour of the Midlands and South of Ireland
focuses on the healing energy of trees in a mystical landscape
DOWNLOAD REGISTRATIONS FORM – Call for more information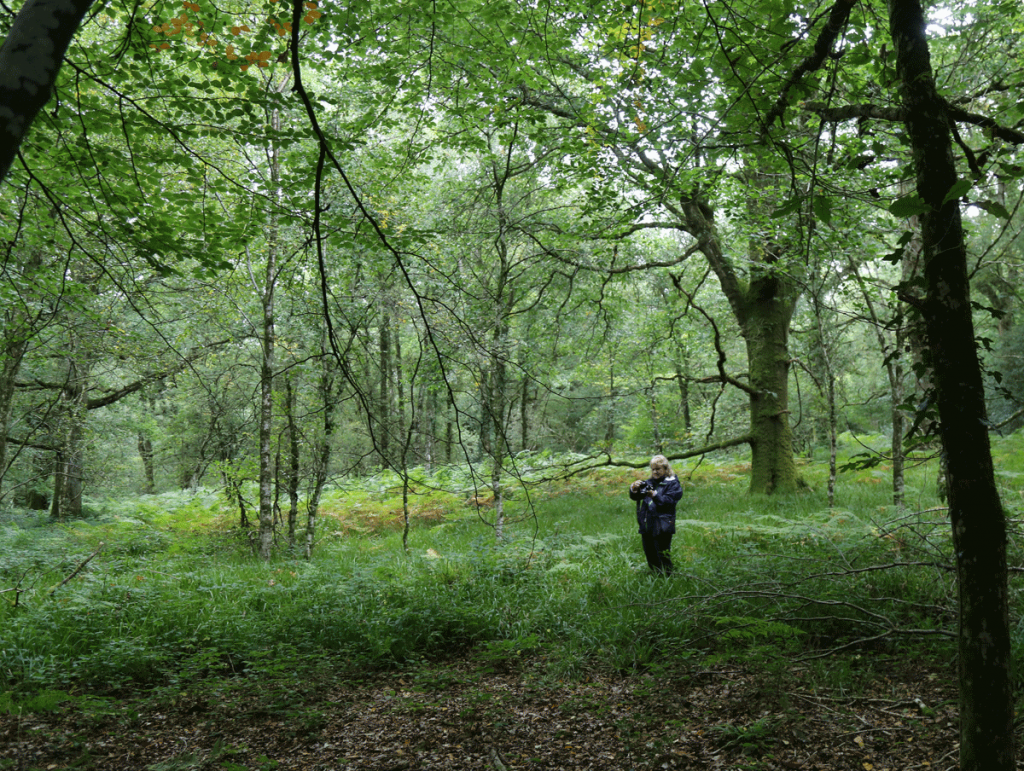 Ireland – Walk in the Woods

October 12-21, 2022 – 9 days – $2850 + Air
Book online now!
ITINERARY & DETAILS
A unique way to Travel to Ireland in 2022  – The Walk in the Woods tour will explore trees and forests in Ireland with a particular focus on the healing energy of trees. Though Ireland isn't known for its forests, some remarkable mature trees and woodlands are present in the landscape and known for their mystical qualities. And there are remnants of ancient forests throughout the country. Trees were (are) sacred to the druids and continue to be part of Ireland's mystical landscape.
WHAT'S INCLUDED:
Transportation each day, pick up from Dublin Airport, 9-nights in 3 and 4-star rated hotels, five dinners, one lunch. Supplies for wand making, 1-hour cruise on the River Shannon, Glendalough tour, Rock of Cashel, Muckross Abbey. Scenic tour of Killarney National Forest Park (pictured). Various day tours including Lough Gur, Grange Stone Circle, Tomnafinogue Ancient Forest, King Oak, Kincora site, Free day in Dingle (transportation only – nothing scheduled)
Full-time tour guide / Private Coach – Mindie Burgoyne will be the full-time tour guide. We will again be partnering with Mangan Tours motorcoach company in County Donegal for the entire duration of the tour.
All Accommodations in 3 or 4-star hotels
9 breakfasts
1 Lunch in County Wicklow
5 dinners – Welcome and Farewell dinners on the first and last nights
All private tours/ guides & attraction admissions
WHAT'S NOT INCLUDED:
Air Fare
lunches and 4 dinners
any alcoholic beverages with included meals
shopping, incidentals, expenses incurred on free days
tips for hotel staff, private guides, and driver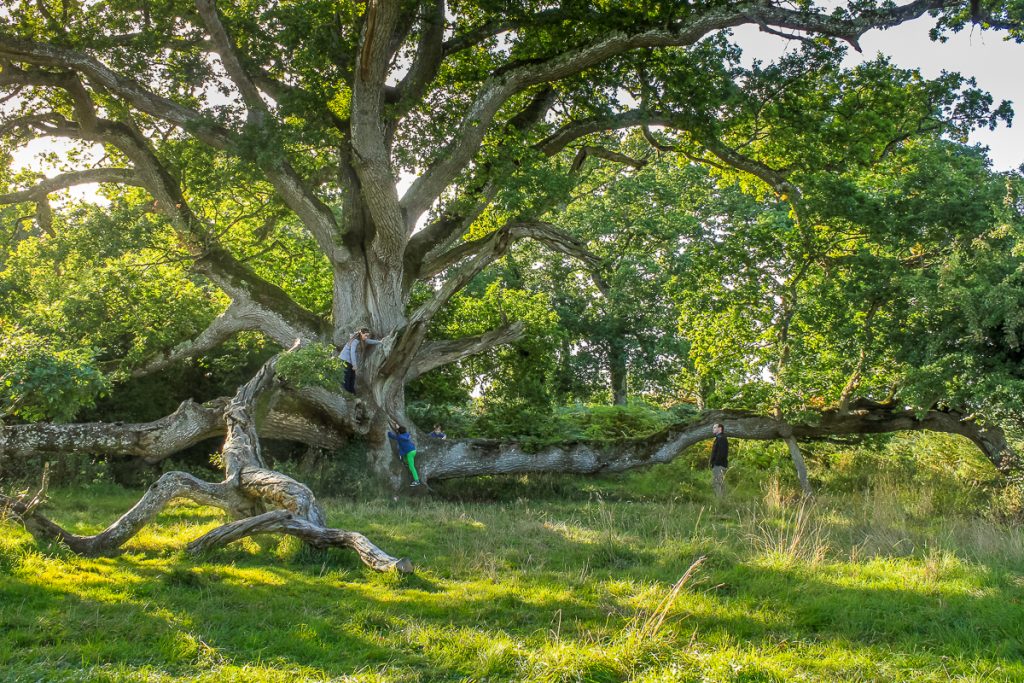 Some Expert local guides will be with your group in some locations for a more in-depth visitor experience.
Ground Transportation – We enjoy the comfort of our own motorcoach for the entire 9 days. Guests are free to leave things they use daily (walking sticks, jackets, etc) on the bus. The bus may also include an onboard bathroom and wifi (depending on the size of the tour group).
DAY TRIP to Dingle – Guests will be transported to Dingle from their hotel in Killarney and after a brief morning scenic tour, will have the opportunity to spend the rest of the day through the dinner hour in Dingle.
TOUR START and END – The tour begins when the tour guide and coach driver meet the guests at Dublin International Airport (DUB) at 10 am on October 12, 2022.  Guests are responsible for getting themselves to DUB at that time in order to meet the tour.  A map and exact location will be provided.  On the last night of the tour, guests are booked into the Gresham Hotel on O'Connell Street Upper (north of the River Liffey). On the morning of October 21st after breakfast, they may take a bus or taxi to Dublin Airport or extend their stays and continue touring.
NOTE: Because guests coming in from the USA and Canada have overnight flights, it is wise for guests to consider a PRENIGHT(s)  on October 11 in Dublin for a little extra time to unwind, adjust to the time change and visit some sites in Dublin. From there you can take a bus back to the airport on October 12th to meet the group. Thin Places Tours staff will be staying at the Gresham Hotel the night before (Oct 11) and can help with hotel suggestions before and after the tour. Arriving a day early would also protect against missing the first day of the tour if a flight is delayed or circumstances upset your scheduled arrival on October 12. For guests who expect to spend a few extra days in Ireland, it is best to put those days on the front end of the tour.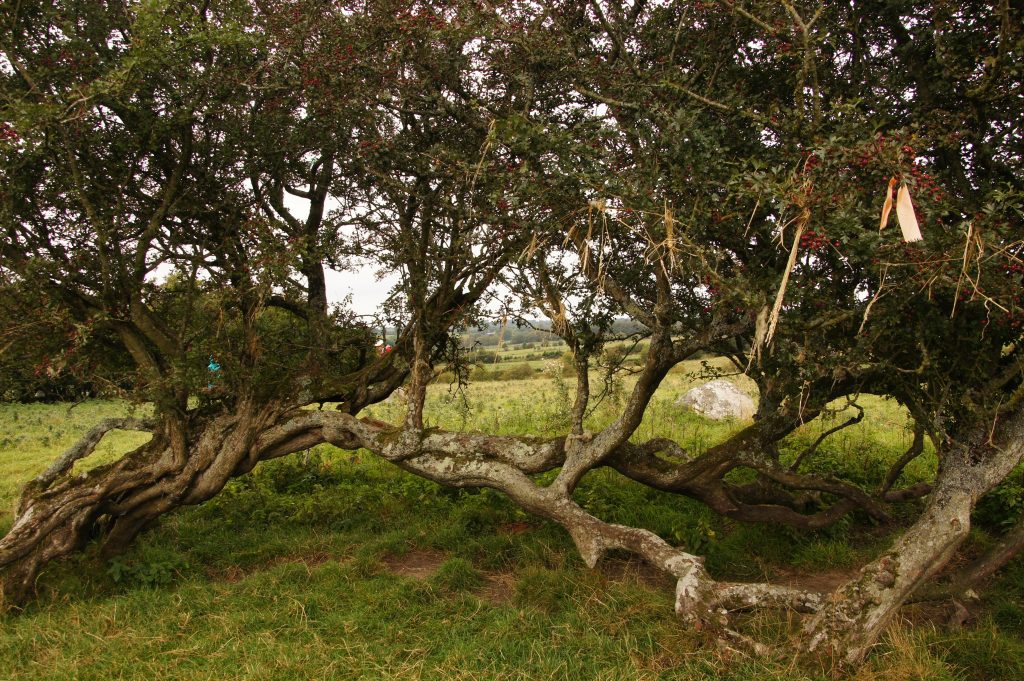 COST – $2850 + AIR
Cost of $2850 (based on double occupancy) is for the land only. A deposit of $1000 per guest is due at registration and secures your space on the tour.  The full cost of the tour includes lodging, all breakfasts, and five dinners, and one lunch. It also includes land transportation, admission costs to all attractions, and private guides.   In addition to the cost of the tour, guests would be responsible for airfare, lunches, and dinners that are not included, plus any incidental expenses unrelated to the group tours and accommodations.
Single room supplement is $700, and is due with the registration deposit of $1000. There are a limited number of Single rooms available. Single supplement will go up when the limit (6) is reached. We will try to pair people who request a roommate but cannot guarantee a roommate.
Booking the Tour –Deposit of $1000 per guest (plus $700 single supplement if applicable) must be submitted with the Walk in the Woods Registration form to hold the spot.  Deposit is refundable for 10 days.  The tour balance is due 60 days before the tour start.
Travel Insurance –We suggest guests purchase travel insurance on their own. Thin Places Mystical Tours does not sell Travel Insurance or represent any travel insurance vendor, though we can make recommendations based on what other guests have used.
Tour is limited to 20 guests.
Book online now!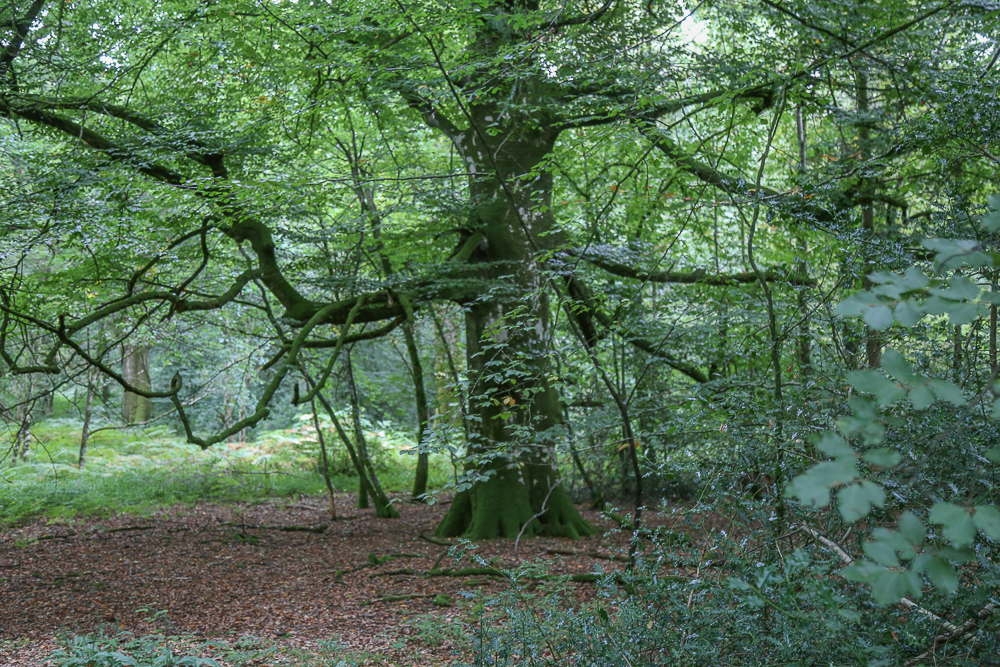 ________________________________________________________
Itinerary 
Day 1, October 12 –  Kildare sites and Kinnitty Castle
Guests will meet Mindie Burgoyne, their tour guide at Dublin Airport at 10 am (flights should be arranged to arrive before 9 am on 10/12)  at a designated location.  From there a private motorcoach will take guests to visit some sites in Kildare (the name means Church of the Oak). An introductory discussion on the energy in the landscape – particularly tree energy – will occur at the Fire Temple at the Kildare Cathedral site, then a visit to St. Brigid's Holy Well where there is a fairy tree. Then guests will head for Kinnitty Castle where they will have their welcome dinner and overnight stay.
Read about the history of Kinnitty Castle.
Welcome Dinner and overnight at Kinnitty Castle.
Day 2, October 13 – The King Oak, Kincora, and Cruise the River Shannon
Guest will visit one of the oldest oak trees in Ireland believed to be linked to an ancient family curse  – the King Oak located on the grounds of Charleville Castle in County Offaly. Then guests head west to the town of Killaloe and take a one-hour cruise on the River Shannon. Then head to the ancient site of Brian Boru's home once known as Kincora.
Overnight and dinner at Killaloe Hotel and Spa.
Day 3, October 14– Glenstal Abbey Forest Walk – Ash Trees at the Grange
Guests will enjoy a morning walk through the Glenstal Abbey Forest followed by a visit to the largest stone circle in Ireland that is bordered by Ash trees.  Then guests will explore Lough Gur believed to be one of the most mystical landscapes in all of Ireland.
Overnight with dinner at the Great Southern Hotel in Killarney.
Day 4, October 15– Killarney Nation Park
Guests will enjoy a tour of one of Ireland's most scenic spots – Killarney National Forest Park. Many trees will be a part of stops through the park… plus there will be a talk on "wand lore" and a wand-making session and walking meditation.
Overnight at the Great Southern Hotel in Killarney.
Day 5, October 16 – Dingle Trip
Guests will enjoy a scenic drive through the Dingle Peninsula seeing the magnificent sea coast around Slea Head with views out to the Blasket Islands. Then guests will be able to wander free through one of the most charming and artistic towns in all of Ireland. Dingle is an Irish-speaking town with rich culture. Lunch and dinner in Dingle on your own.
Overnight at the Great Southern Hotel in Killarney

Day 6, October 17 – Glen of Aherlow and the Rock of Cashel
Guests will take a scenic drive through the Glen of Aherlow in County Tipperary, then have lunch (on your own) near the Rock of Cashel, then have the opportunity to visit the historic site known as Cashel of the Kings and St. Patrick's Rock. Guests will then head for the Medieval city of Kilkenny.
Dinner and Overnight at The Hibernian Hotel in the heart of Kilkenny.
Day 7, October 18 – Free Day in Kilkenny
Guests have all day free in Ireland's Medieval City.  Possibilities are a tour of 12th century Kilkenny Castle or St. Canice's Cathedral, Tour the Medieval Mile, take a ghost tour, and enjoy numerous opportunities for authentic Irish goods shopping and food.
Overnight at The Hibernian Hotel.
Day 8, October 19 – Tomnafinogue Forest, Shillelagh, and Tinahealy
Guests will visit the town of Shillelagh and see where the Irish walking stick of the same name originated.  There will be a stop and commentary from a shillelagh maker and the opportunity to buy an authentic product. Then guests will head to Tomnafinogue Forest which is a small forest part that is a remnant of one of Ireland's oldest oak forests. Populated mostly with Beech trees now, there are still some descendants of the old oak that once made this a sacred forest visited by druids.  A group lunch will be enjoyed at Tinahealy farm, then off to the sacred monastic city of Glendalough.  Dinner is on your own at the hotel restaurant.
Overnight at Glendalough Hotel.
Day 9, October 20 – Musical Tour of Glendalough – Wicklow Mountain Drive
Guest will awaken at a country hotel that has access to the Glendalough monastic ruins – a mystical, sacred site, a thin place.  They will enjoy a Musical Tour of Glendalough where a guide will not only give them a detailed tour of the site but will also sprinkle in musical interludes.  Afterward, guests will head for a scenic tour through the Wicklow mountains making a stop at the "Pipers Stones" also known as Athgreany Stone Circle where there is a fairy tree on the site.  After a day in Wicklow, guests will head to Dublin City Center and check into the Gresham Hotel, then enjoy a farewell dinner.
Overnight and dinner at the Gresham Hotel. 
Day 10, October 21st – Depart
After breakfast at the Gresham Hotel, guests depart for Dublin Airport or extend their stay on their own
The itinerary is subject to change considering weather and availability factors.  Overnights are in County Offaly, Killaloe (County Limerick), Killarney, Kilkenny, Glendalough (County Wicklow), and Dublin City Centre.
NOTE: Itinerary is subject to change based on availabilities at certain localities.
Book online now!
________________________________________________________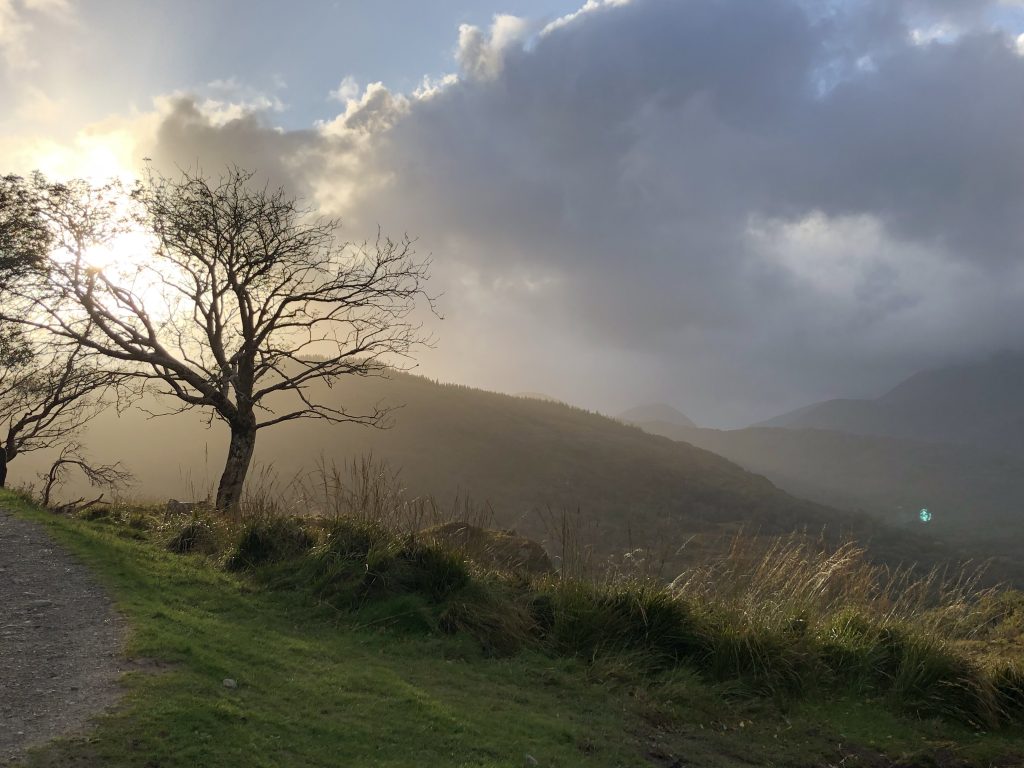 MAKE YOUR RESERVATION TODAY.   CALL 301-648-2010

$1000 per person deposit (plus $700 single supplement if traveling as a single) is needed to reserve your spot Final balance is due by September 10, 2022.
Still have questions? Email  contact @ thinplacestour.com or call  Mindie at 301-648-2010