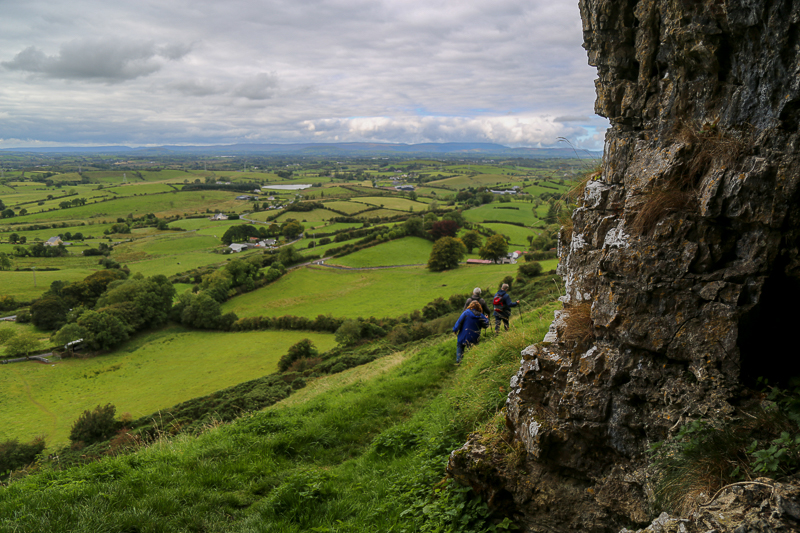 WESTERN EDGES –

May 19-30, 2016


11-days – 32 sites – 20 groups excursions including Slea Head, Inishmurray, Slieve League, the Burren, Galway City, Connemara, Grange Stone Circle, Lough Gur and the Icon Chapel at Glenstal Abbey.
$2399 + Air
The Western Edges Ireland tour in May of 2016 will bring you on an 11-day journey through Galway, Connemara, the Burren, Sligo, Donegal, Dingle, Downpatrick Head, Croagh Patrick and much more. Explore 7 western counties from Donegal to Dingle on 20 group excursions in an intimate small group setting. You'll make life-long friends and memories that will never fade.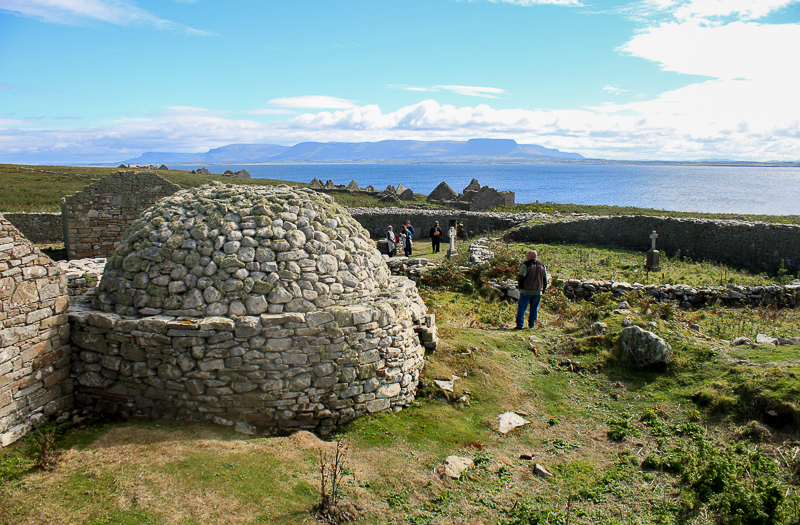 The Enchanting West of Ireland
The western "edges" – that is rugged coastline and coastal counties are among the most dramatic and enchanting landscapes in Europe. Steep cliffs, limestone moonscapes, lush valleys, charming villages, majestic mountains, lakes and beaches – all dot the western edges of Ireland. You'll find from Donegal to Dingle, one dramatic landscape seems to outdo the next. Just when you think a place can't be any more beautiful, you're stunned by the next vista, overlook or stopping place.
This eleven-day tour will cover all six of Ireland's west coast counties – Donegal, Sligo, Mayo, Galway, Clare and Kerry with two excursions to County Limerick which is slightly inland. Your small group (25 or less) will go deep into the landscape and visit sites that even the Irish coach drivers say that they seldom see. These will be the "thin places" or places where the veil between this world and the eternal world is so thin that it seems possible to stand in both – all at once.
Here's a video with more information on thin places.
The Focus is thin places
Thin Places tours allow  you to experience places rarely found on most Ireland "group tour" itineraries. The focus is "thin places" or places where the veil between this world and the eternal world is thin… where both worlds are woven together.  And as on all of our Ireland tours you'll see the unspoiled hidden places. You'll be immersed in the ancient Irish culture visiting with local tour guides. You'll become an "image in the landscape" while peeping into the ancient past of mystical hills, holy mountains, passage tombs, holy wells, monastic ruins, stunning scenery and archeological wonders.
Western Edges is this tour's theme.  To know thin places is to know the experience of walking in two worlds – this world and the other world.  The entire focus of this tour will be walking on the "edges" of the other world – the thresholds. Just as the Atlantic ocean traces the edge of Ireland, we'll be walking along the edges of thin places and mystical sites where you may pause at the threshold of the eternal world – the mystical realm.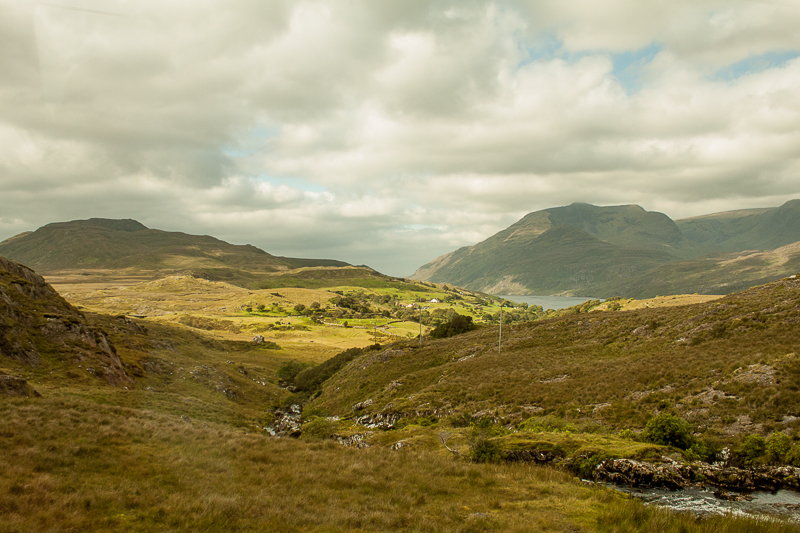 How Western Edges Was Crafted
~from Mindie Burgoyne
When I began to plan the 2016 tours, I had just ended two back-to-back tours in Irleand – one of the West (Sligo to Clare) and one of the Southeast (Wicklow to West Cork). I had twenty-one days of thin places, stunning landscapes, castles, saints and mystical ruins. But I couldn't help but feel just a little sorry that my guests on the western tour didn't get to see Dingle or Donegal. I just can't get enough of the west.
The west is by far, the most stunning and dramatic of the Irish landscapes. The steep cliffs at Slieve League, Cliffs of Moher and Dun Aengus, rocky terrain of the Burren, lush valleys and mountains of Connemara, the colors of Clew Bay, the ancient ruins and megaliths in Sligo and the famous hills of Donegal. And Dingle? Well, Dingle is just magic.
I knew I couldn't do a tour a typical 9-day tour and go from Donegal to Dingle – not the way that we travel, going so deep into the landscape. But I figured I coud do it in 11 days and still give guests one free day near the middle to just do what they want. It took me about a month to get everything confirmed, but I now feel that this is one of the best thin places tours we've ever crafted. There is so much beauty on this tour. Additionally, I have contracted 4 experts to meet our guests in certain localities and share amazing details about their homeland. Usually, we get one or two expert guides for a tour, and those local guides are always the highlight for our guests. Western Edges has four local expert guides – and they are some of my favorite Irish people.
To think that we will see the tallest cliffs in Ireland – Slieve League, the beautiful hills of Donegal, an excursion to the island of Inishmurray with its amazing ruins. We'll stand at the foot of Croagh Patrick, touch the Stone of Boheh, spend a day under the changing light of Connemara, absorb the cultural vibes in the town centres of Sligo, Westport, Dingle and Galway. We'll walk across that mystical landscape in the Burren. We'll enter Yeats' castle, trek through the seven woods of Coole Park, visit Glenstal Abbey's icon chapel and see that amazing art that traveled to Ireland from half a world away. We'll stand on the edge of Slea Head and look over the Blaskets, walk the pilgrim road to Mount Brandon and sit on the shores of one of Europe's most enchanted lakes just before we congregate in the center Irelands' largest stone circle. To me – it's a tour of a lifetime for those who love mystical landscapes, spiritual healing and connection to the land.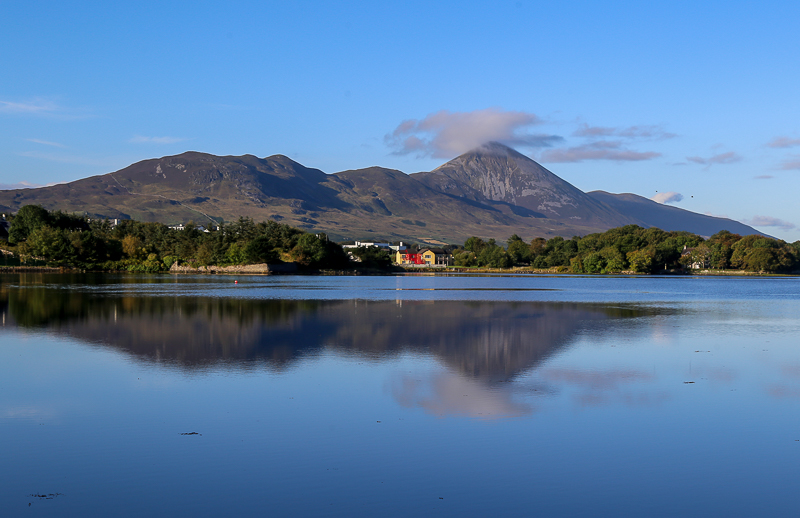 What is Included?
This tour covers all of your transportation, including transfers from Shannon Airport on May 19th and May 30th. That transportation will be in the comfort of our own group motorcoach driven by our awesome full-time driver, Danny from County Donegal, so you'll have a new Irish friend as soon as you start. Your tour also includes a full-time tour guide / leader who remains with you for the entire tour.
Your tour includes overnight stays at 3 and 4-star hotels all in town or city centres. Each of the hotels is personally approved by the tour operators, Mindie and Dan Burgoyne. All of your breakfasts are included and 4 of your dinners are also included. Admissions to attractions listed on the itinerary are covered as is payment for four local expert private guides that will meet us in Inishmurray, Westport, Connemara and Dingle.
FREE TIME – Your evenings are free to explore the vibrant towns you will be staying in –  Sligo, Westport, Galway and Dingle.  These are amazing towns full of pubs and each have various locations for traditional Irish music and great craic. So for 7 or your 11 nights, you'll be free to wander, grab a bit in the pub or enjoy some of the finer dining opportunities. Ireland has become very competitive with European cuisine, and dietary requirements such as gluten-free, dairy free and vegetarian are accomodated in most restaurants.
On this tour you will also have half the day on Day 6 and all day on Day 7 totally free to explore the towns of Westport and Galway.
More details on What's Included.
What's Not Included?
Airfare, porterage (we carry our own bags at all times), tips for driver, local guides and tour leader / guide, lunches and 7 dinners.  Also, any attractions or sites you may want to see that are not listed on the itinerary.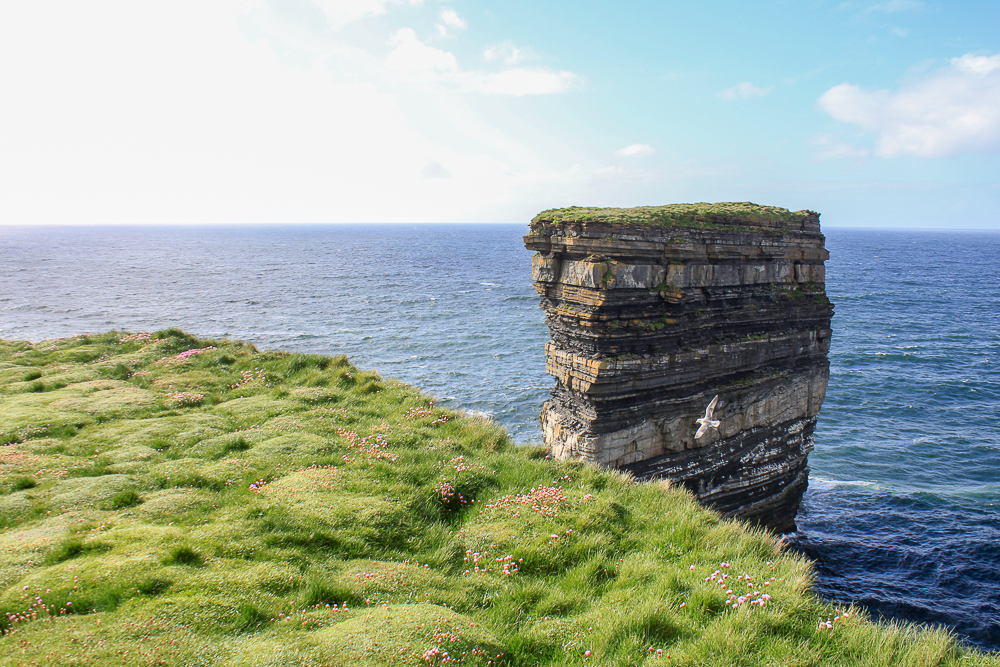 Not Like Other Group Tours
Group Tours – Not a fan?  – Many people resist group touring because they don't want to be crowded into a bus with a bunch of people they don't know, dumped off at random sites with limited time, spending endless hours on the road getting from one site to the next. While large group tours are much more affordable, they offer little flexibility and limited sightseeing.
Self Driving can be stressful – While hiring a car and doing the self-drive tour gives you flexibility, it's more expensive than it's ever been for car and fuel in Ireland.  And stressful with Ireland's narrow, windy roads and driving on the opposite side of the car and roadway. Finding "thin places" is also stressful and difficult because they are often in remote spots. Much time and fuel can be wasted getting lost.
We offer intimate travel with flexibility.  Our tours are small (15-25) and we take our time.  We visit sites most people never get to see on group tours.  You'll still have flexibility in the evening to relax, scout out pubs, shop and visit with the Irish people.  All evenings are free.  Staying back for a day or two to do your own thing is also an option.  You will still get the individual attention you need and you'll make lifelong friends.  Our tours are more like retreats than mass-group tours.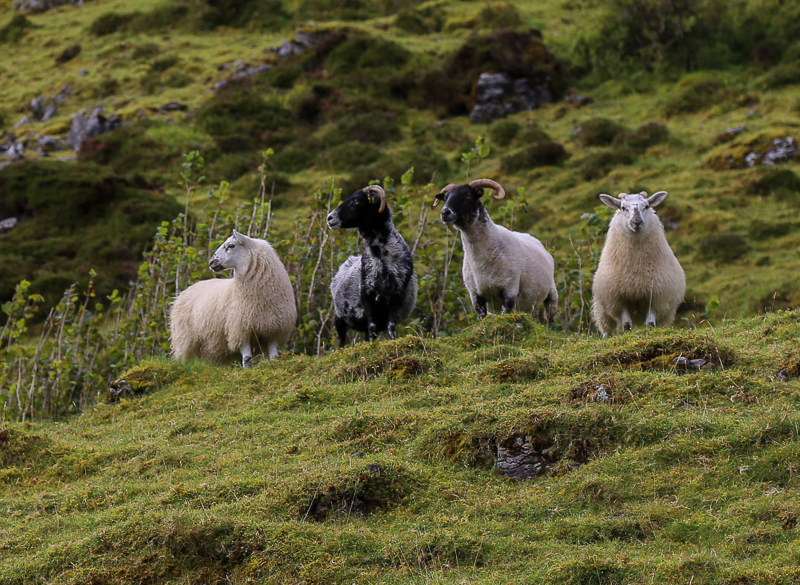 Western Edges  TOUR DETAILS

NOTE: Itinerary is subject to change based on availability
Mindie Burgoyne will be with the tour from start to finish as will our Irish coach driver. Mindie is an expert on mystical and sacred sites in Ireland, having researched thin places for over 20 years and traveled thousands of miles across Ireland
Expert Irish Site Specific Guides will be present at several of the locations including the Inishmurray, Dingle and Connemara.
COST – $2399 + AIR
Cost is $2399 is based on double occupancy, and is for the land only. For single travelers there is a Single Supplement of $550. The tour cost includes lodging in 3/4 star hotels, breakfasts, four dinners including one island excursion (weather permitting), transportation, private guides and admission costs. Scroll through the posts on this blog site to see more about the sites on the tour.
Travel Insurance is recommended
Registration form and deposit of $500 per person must be submitted to hold the spot.
Tour is limited to 25 guests.
Deposit is due on registration and tour balance is due by March 27, 2016.
Tour deposits and registrations refundable 90 and 60 days prior to the tour departure respectively.
No refunds will be given within after March 27, 2016.
NOTE: We must have a minimum of 15 guests for the tour to commence.
DISCOUNT FOR ALUMS
Guests who have been on a previous Thin Places Tours receive a $50 discount for every Thin Places tour they've been on prior to 2015. Many of our guests are repeats.
ITINERARY DETAILS – Check the itinerary to see expanded tour details. Space is limited to 25 so reserve your spot soon.
MAKE YOUR RESERVATION TODAY.

RESERVATIONS:  To book your reservation download the registration form, fill it out and send it in with your deposit check.
LINKS for more information