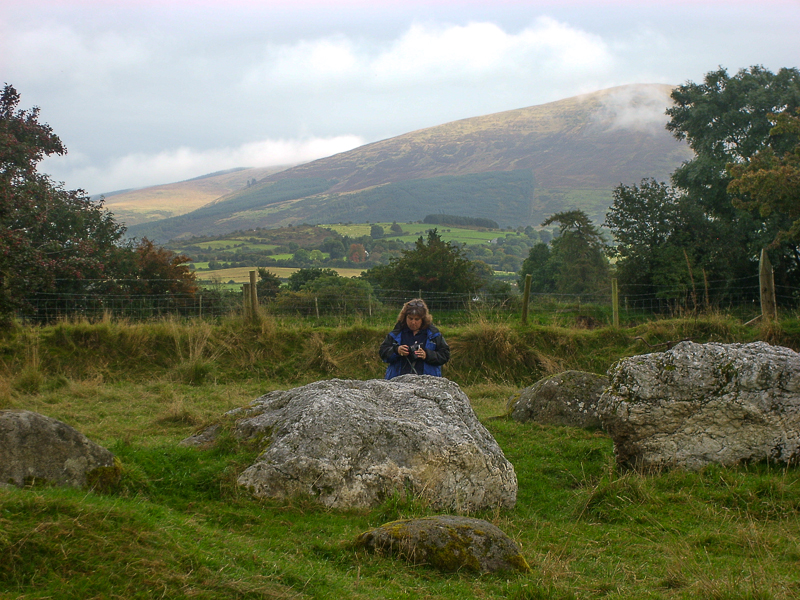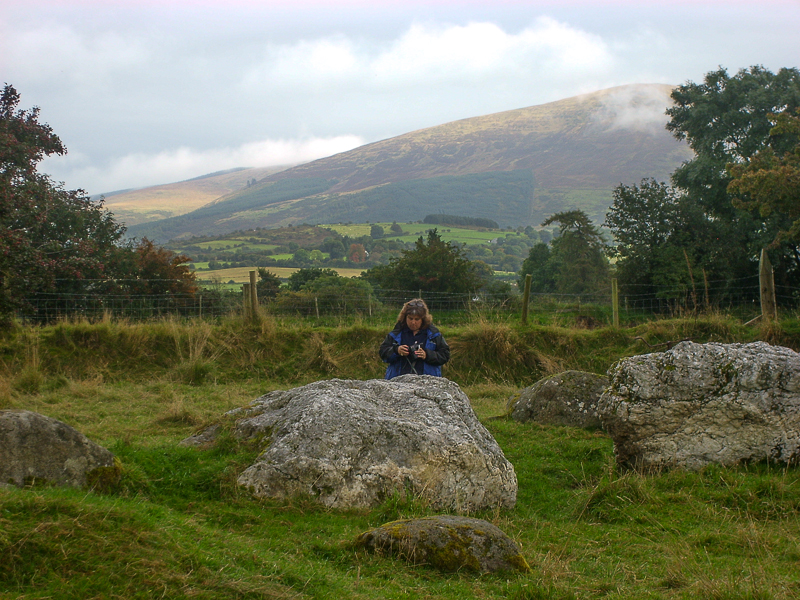 CASTLES, SAINTS AND DRUIDS – 2014


September 11-21, 2014


10 days – 10 Counties -26 sites – 700 miles  – $2099
Castles, Saints and Druids tour of Ireland is a spiritual, mystical tour of sites in Ireland's eastern region covering three eras – the ancient era of the druids, the monastic era and the era of kings and Lords under British rule. Your private guide will lead you on a unique journey to thin places associated with mystical power and earth energies.
Mindie Burgoyne will lead you on a unique journey to thin places associated with mystical power and earth energies.  Some are haunted, some are consecrated, and some are magical. You'll never forget this enchanted visit to one of the world's most mystical islands.
The Focus is thin places
The focus of this and all tours led by Mindie is "thin places" or places where the veil between this world and the eternal world is thin… where both worlds are woven together.  You'll see the unspoiled hidden places few visitors ever see on other commercial tours. You'll be traveling within the context of a story while peeping into the ancient past of mystical hills, stone circles, passage tombs tombs, holy wells, monastic ruins, castle ruins and archeological wonders.
Mindie Burgoyne describes Thin Places and why people want to visit them.

Artists, Spiritualists, Energy Workers and Healers.
While these tours are not religious, they are ideal for those who have a focus on earth energies, Reiki, the healing arts, Shamanic journeying and artists.  Nothing sets the mind free like being in a thin place.  These thin places are a balance between ancient megaliths, castle ruins, monastic sites, mountains, valleys and the rugged southern coast shoreline.
We'll have fun, too. The tour however, isn't all just thin places and mystical sites.  There will also be plenty of time for fun with overnight stays in the vibrant city centres. You'll be able to relax, take in the music, food, culture and experience the "craic" Irish people are so famous for.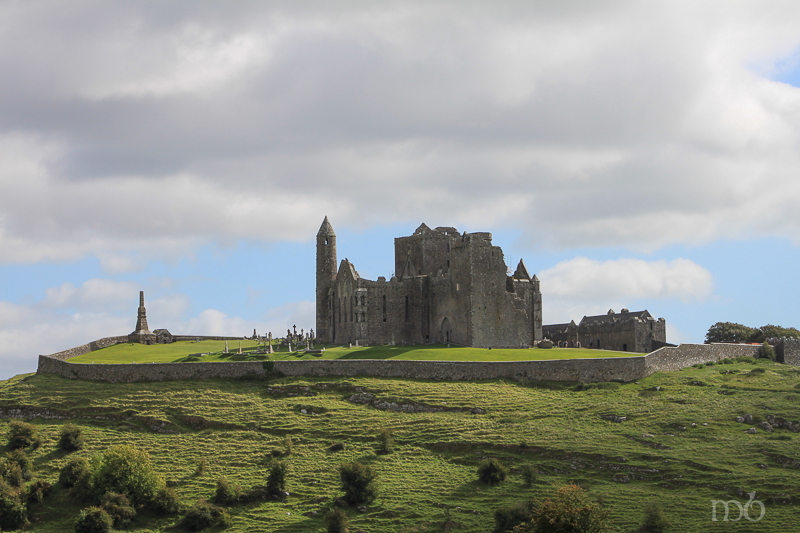 Castles, Saints and Druids 2014 will prove to be a tour like no other.  As our guest, you will not only visit 7 castles, you will overnight and and dine at Barberstown Castle.  Two of the castles on the tour are known to be among the most haunted places in Ireland – Charleville (pictured above) and Leap Castle (known for its Bloody Chapel).  You will also tour 10 Monastic sites  – some in ruins and some renovated.   These include Pecaun Church in the Glen of Aherlow, Glendalough, the monastic city founded by St. Kevin, St. Brigid's Cathedral and holy well in Kildare and Tintern Abbey along the south coast.  You'll find that they still cling to ancient energy that connects the pilgrim to the ancestral spirits of each place.  Along with castles and monastic ruins, you will be able to see some of the most amazing ancient ritual sites in Western Europe including the Hill of Tara and Newgrange – the oldest building in the world still intact.  Also on the tour are the Rock of Cashel, Castleruddery Stone Circle, the "Pipers Stones," in Wicklow and several dolmens.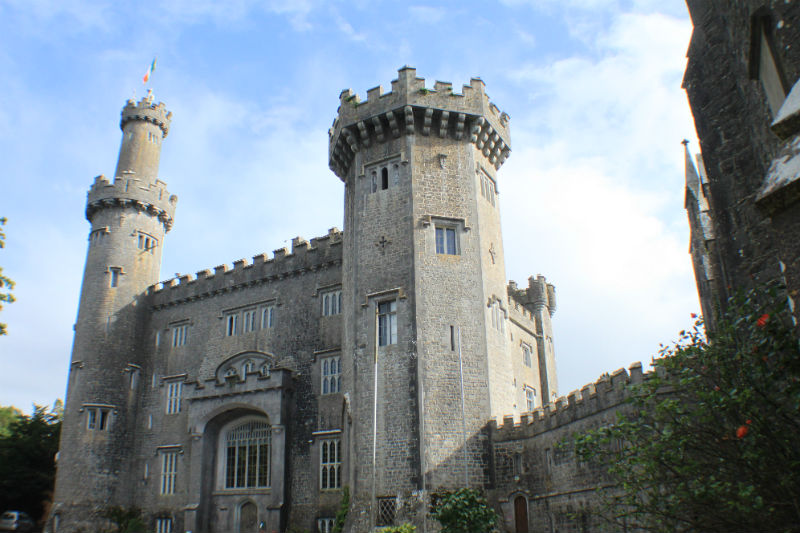 Overnight in Barberstown Castle – One of the highlights of this tour will be staying overnight at this elegant 13th century castle – the only 4 star castle in Ireland (with 5 star quality).  It has a country-house addition (18th-19th century) which makes for an intimate, warm stay and the surrounding 20 acres of gardens frame its grandeur and allow for private time walking the grounds.  Guests arrive in the early afternoon and have the rest of the day to relax, enjoy a group dinner (included) and walk the grounds.
Ireland's Amazing Landscape – And if that wasn't enough, guests will also take in some of Ireland's richest landscape  including the Glen of Arhelow in County Tipperary, the Wicklow Mountains and the rugged coastline along Hook Head. The evenings will be your own in vibrant towns and cities – Dublin, Kilkenny and Cashel. Wander the old streets, visit the pubs, listen to some traditional Irish music or storytelling.
Few tours are customized to give the traveler such an intimate view of thin places (sacred / mystical sites) combined with the fun of vibrant towns, spectacular landscape and the chance to sleep in a castle.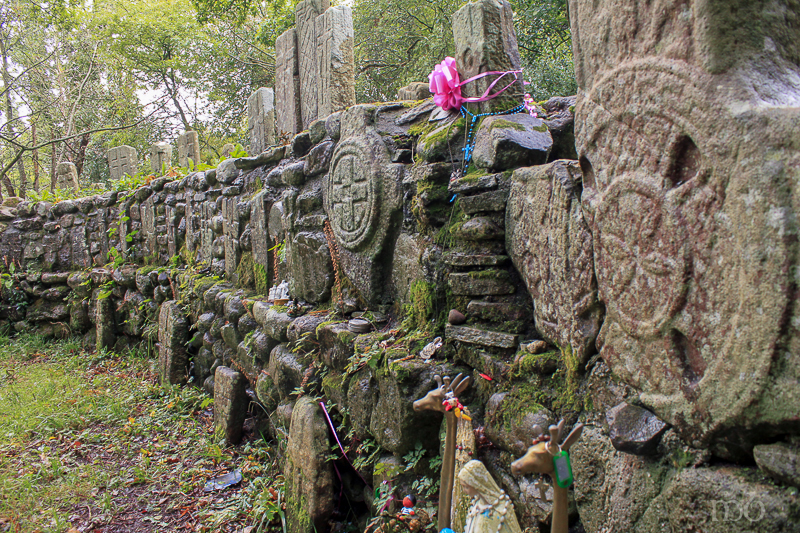 Group Tours – Not a fan?  – Many resist group touring because they don't want to be crowded into a bus with a bunch of people they don't know, dumped off at random sites and given a set time for exploring.  Many hate that group tours allow little flexibility.
Fear not.  Our tours are small (25 max) and we actually spend time at site most people never get to see on group tours.  You'll still have flexibility in the evening to scout out pubs, shop and visit with the Irish people.  All evenings are free.  Staying back for a day or two to do your own thing is also an option.  You will still get the individual attention you need and you'll make lifelong friends.  Our tours are more like retreats than mass-group tours.
While hiring a car and doing the self-drive tour gives you flexibility, it's sometimes hard to find all these special sites.  We've scoped them out for you and you needn't incur the expense and stress of a rental car with us.  We do the driving.
THE ROUTE
26 sites – 7 castles, 10 monastic sites and 8 sites associated with the druids, bards and early the early pagan culture.  In our travels we will drive through ten counties and see mountains, rivers, beautiful glens and valley and the south coast.

View Ireland – Castles, Saints & Druids in a larger map
Download the Castle, Saints & Druids Brochure for 2o14
CASTLE, SAINTS & DRUIDS ITINERARY DETAILS

NOTE: Itinerary is subject to change based on availability
Mindie Burgoyne will be with the tour from start to finish as will our Irish coach driver. Mindie is an expert on mystical and sacred sites in Ireland, having researched thin places for over a decade and traveled thousands of miles across Ireland doing conducting the research.
Expert Irish Site Specific Guides will be present at several of the locations including Newgrange, Glendalough, Kilkenny Castle, the Wicklow region and the Rock of Cashel.  Local guides may also be on site for some of the tours.
COST – $2099 + air
Cost is $2099 (based on double occupancy), and is for the land only. It includes lodging in 3/4 star hotels, breakfasts, welcome and farewell dinner, overnight and dinner at Barberstown Castle, transportation, and admission costs. Scroll through the posts on this blog site to see more about the sites on the tour.
Airfare is not included.  We can assist with questions regarding best options for airfare and booking if necessary.
Single room supplement is $450.
Travel Insurance is recommended
Deposit of $500 per person must be submitted to hold the spot.
Tour is limited to 25 guests.
Balance due for tour must be received by August 1, 2014.
No refunds will be given after August 1, 2014
DISCOUNT FOR ALUMS
$100 discount for guests on previous Thin Place Tours
ITINERARY DETAILS – Check the itinerary to see expanded tour details. Space is limited to 25 so reserve your spot soon.
WHAT'S INCLUDED?
Visits to 26 sites in 10 Ireland counties
10 nights in town-center hotels (3 & 4 star all w/ private baths)
Double, Triple & Single Occupancy available (limited single occupancy spots)
All hotel taxes/fees
Airport Transfers to and from Dublin Airport (on Sept 11 and Sept 21)
Transportation via luxury coach between towns & for daily touring
Traditional full Irish breakfast every morning
Welcome and Farewell dinners on days 1 & 9
Overnight stay and dinner at Barberstown Castle
Full time host & guide – Mindie Burgoyne
Guided tours of some sites with local expert guides
Emergency Local Contact available 24/7
MAKE YOUR RESERVATION TODAY.

$500 per person deposit needed to reserve your spot. Final balance due to be paid by August 1, 2014 and is non-refundable after that date.
$230 for optional travel insurance.
RESERVATIONS:  To book your reservation download the registration form.
BROCHURE:  Download the Castle, Saints & Druids Brochure for 2o14
Still have questions? Email Mindie at mindie@travelhag.com