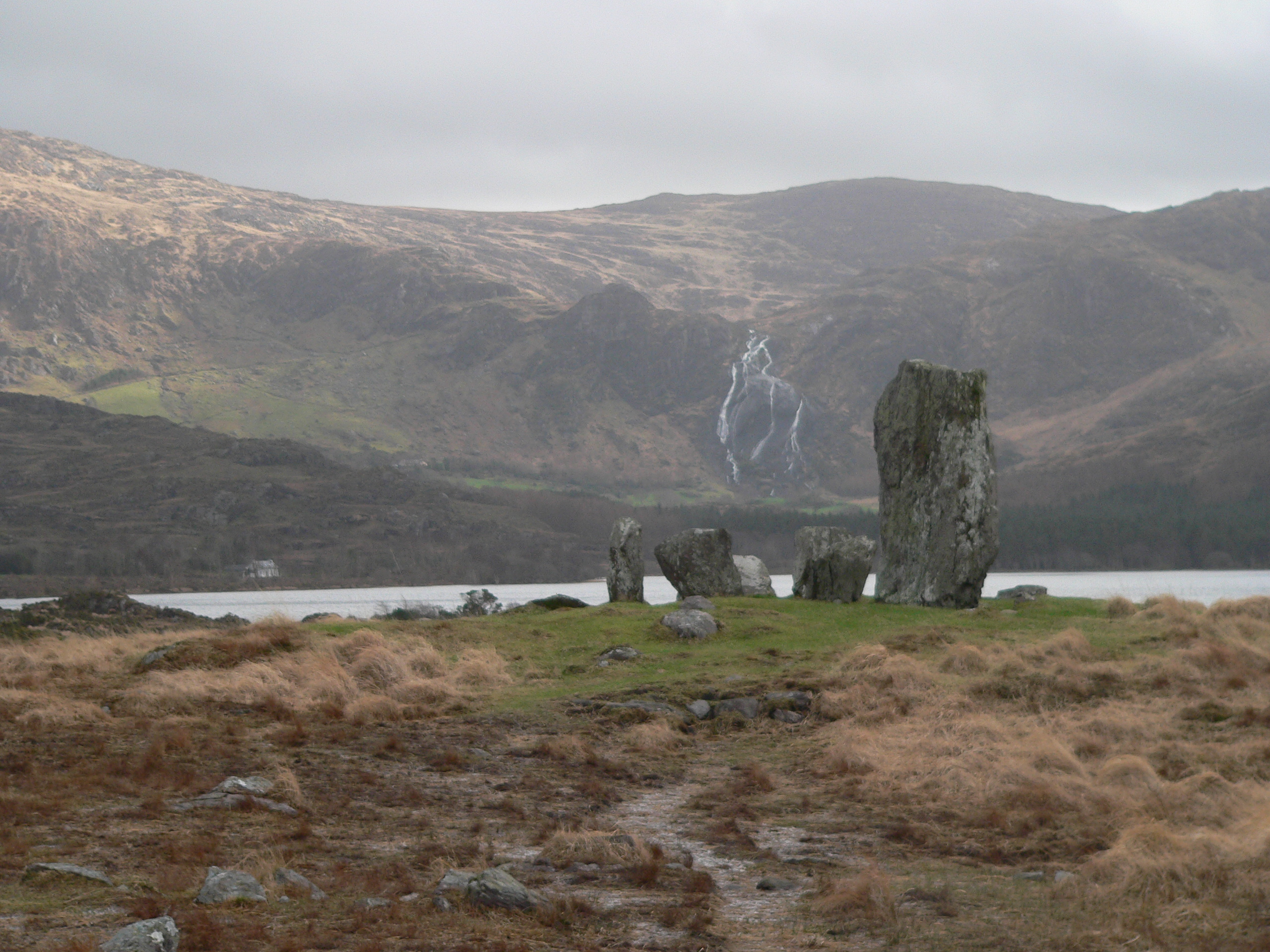 Mindie Burgoyne will guide a group of traveling guests across eight counties, visiting thin places – or mystical sites – in the southern and eastern parts of Ireland this September.
Thin places are those places where the veil between the physical world and the eternal world is thin. The two worlds intersect or seem woven together.
Guests will travel to the ancient passage tombs at Newgrange and Knowth, then see the site where St. Brigid of Kildare built her monastery and where the eternal flame still burns. Guests will also visit the holy wells of St. Brigid, St. Declan and St. Gobnait and see where St. Brendan launched his small fleet of currach's when he set sail with a dozen followers in search of the Promised Land. The scenic land around Gougane Barra, where St. Finbar founded his monastery is on the trip as are the stone circles of the Beara peninsula, Kinsale, Ardmore, Dingle and Cork.
Guest will also spend the day in Dublin have three free days for planning custom side excursions or just relaxing. Tour price of $1999 per person (based on double occupancy) is for the land only, and includes lodging, breakfasts, some dinners, transportation and admission costs. Scroll through the posts on this blog site to see more about the sites on the tour, and don't forget to check the itinerary to see exactly where you'll be touring. Space is limited so reserve your spot soon.
Tour includes:
9 nights in premiere town-center hotels
Double, Triple & Single Occupancy available
All hotel taxes/fees
Airport Transfers to/from city centers while in Ireland
Transportation via luxury coach between towns & for daily touring
Traditional full Irish breakfast every morning
4 Dinners (3 Dinners d'hote, 1 Dinner Show- Irish House Party)
Full time host & guide – Mindie Burgoyne & Private Driver
Emergency Tenon Tours Contact available 24/7
Complete offering of optional tours for purchase in Dublin, Cork & Dingle
Welcome party in Dublin & Farewell evening in Dingle
Daily Private Tours of Thin Places to include sights listed below.
Newgrange – County Meath
Knowth – County Meath
Kildare Cathedral – County Kildare
St. Brigid's Holy Well in Tully – County Kildare
Holy Cross Abbey in Thurles – County Tipperary
Hoare Abbey (ruins) – County Tipperary
Rock of Cashel – County Tipperary
Ardmore town, cliff walk – County Waterford
St. Declan's Cathedral & Holy Well – County Waterford
Skibbereen – County Cork
Drombeg Stone Circle – County Cork
Kinsale – County Cork
Beara Peninsula – Counties Cork and Kerry
Dingle Peninsula – County Kerry
Gouganne Bara – County Cork
Gap of Dunloe – County Kerry
To book your reservation or reserve you spot now, see our Reservations page