Ireland Tour – September 2018 – the Southeast
Registration Closed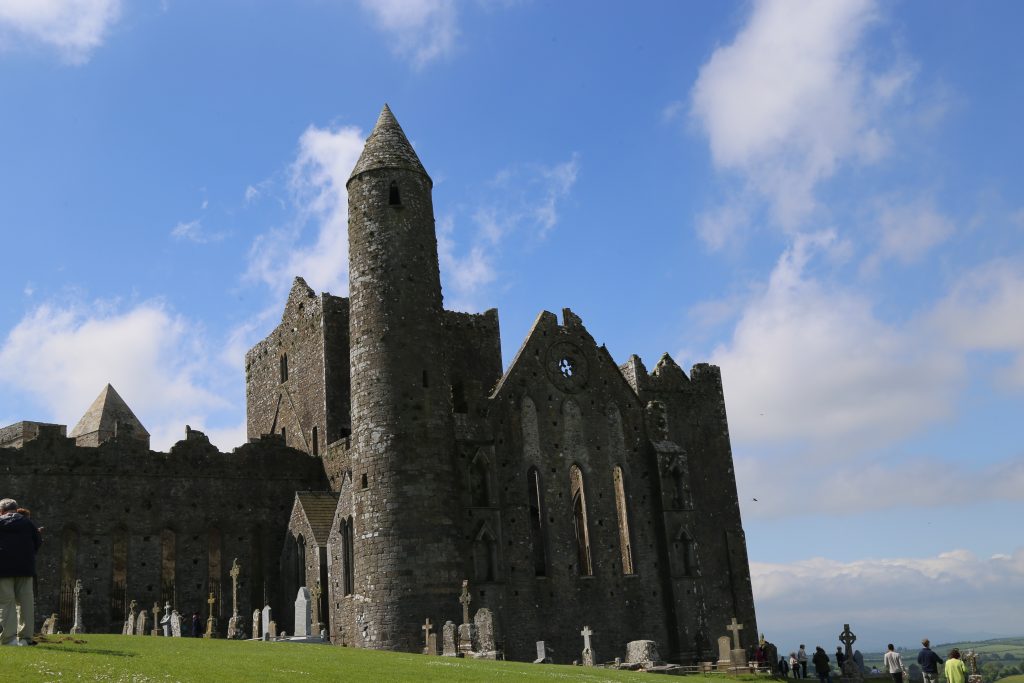 Join us for a Spiritual Tour of Ireland

Sept. 14-23, 2018 – 9 days – $2799 + Air
This tour is confirmed.
Cashel, Kildare, Glendalough, Kilkenny, Wexford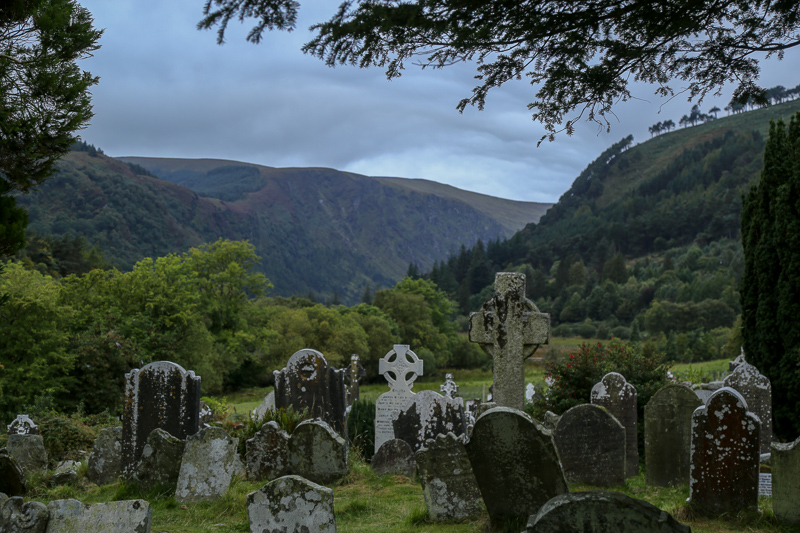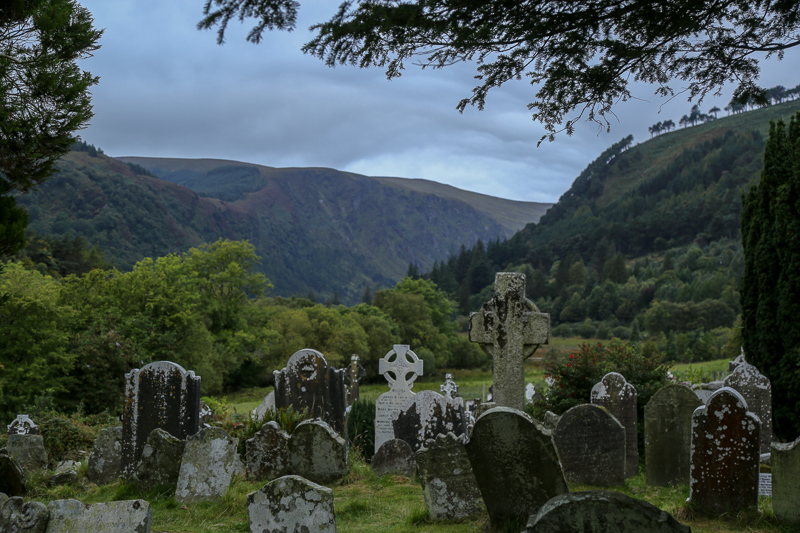 This spiritual tour of southeastern Ireland begins in Dublin and explores sacred sites from Kildare to Offaly and Tipperary, Waterford and Kilkenny, and Wexford and finishes in the Wicklow Mountains. This mystical tour to Ireland's thin places will take guests to haunted castles, mysterious monastic ruins and an array of stone circles and dolmens highlighting the mystical ages of the Irish saints and of the druids. This tour also visits two ancient oak groves – one being the oldest forest in Ireland. 
On the first night of the tour, guests will stay overnight in Kilkea Castle.  With history dating back to 1180, Kilkea Castle captures the mystical charm of a 12th Century majestic Castle with the overwhelming allure of timeless sophistication and style.
Castles, Saints, and Druids is one of our most popular and favored tours.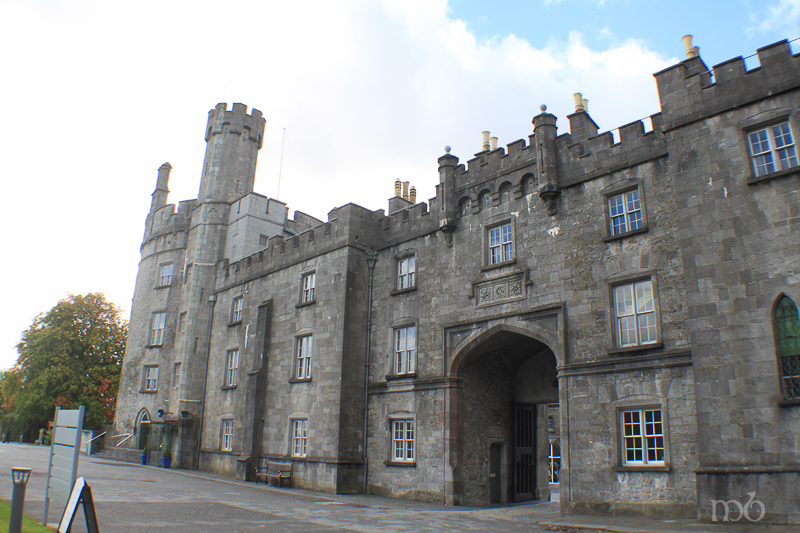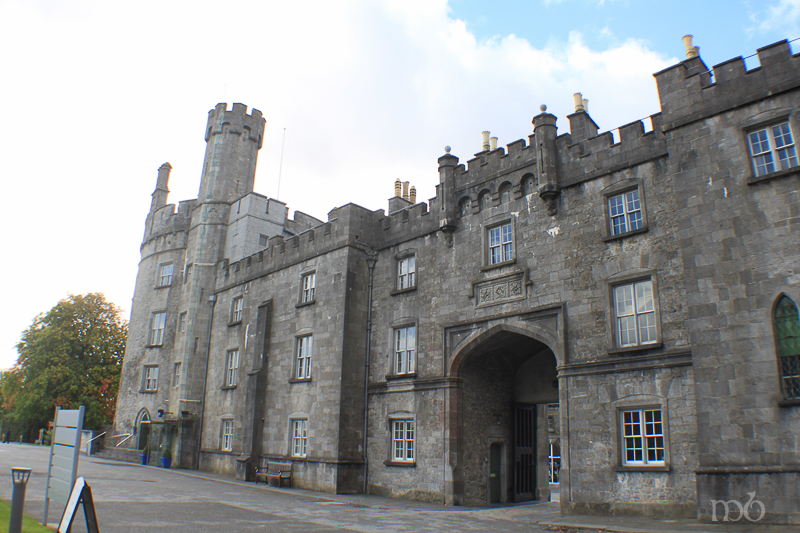 The Castle, Saints and Druids 2018  tour explores eleven counties in the southeastern region of Ireland. The tour will feature 6 castles, 11 monastic sites and 9 ancient sites that include dolmans, stone circles (including the largest stone circle in Ireland), passage tombs and three ancient oak forests – including Tomnafinnoge -the oldest oak forest in Ireland. Guests will visit and stay in vibrant towns such as Kilkenny, Cashel, Waterford and Wexford.  The 10-day tour winds through Counties Dublin, Kildare, Offaly, Tipperary, Waterford, Kilkenny, Wexford and Wicklow taking in Ireland's diverse landscape of mountains, valleys, rivers, standing stones and rugged coastline.
Mindie Burgoyne will lead you on a unique, intimate journey through thin places that will be life-changing.
The Itinerary listed below gives a brief overview of the 26 sites on the Castles, Saints & Druids 2014 tour. It is subject to change based on the availability of access to some sites.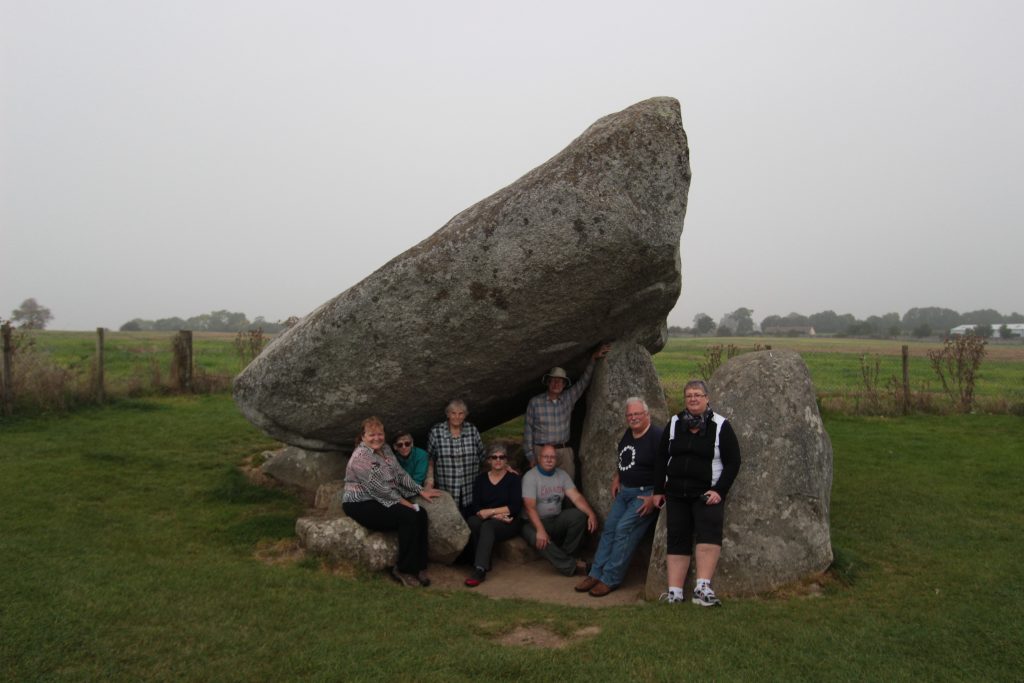 The Focus is thin places
The focus of all our tours is "thin places" or places where the veil between this world and the eternal world is thin… where both worlds are woven together.  And as on all of our tours, you'll see the unspoiled hidden places few visitors ever see on other commercial tours. You'll be traveling within the context of a story while peeping into the ancient past of mystical hills, stone circles, passage tombs, holy wells, monastic ruins, castle ruins and archeological wonders.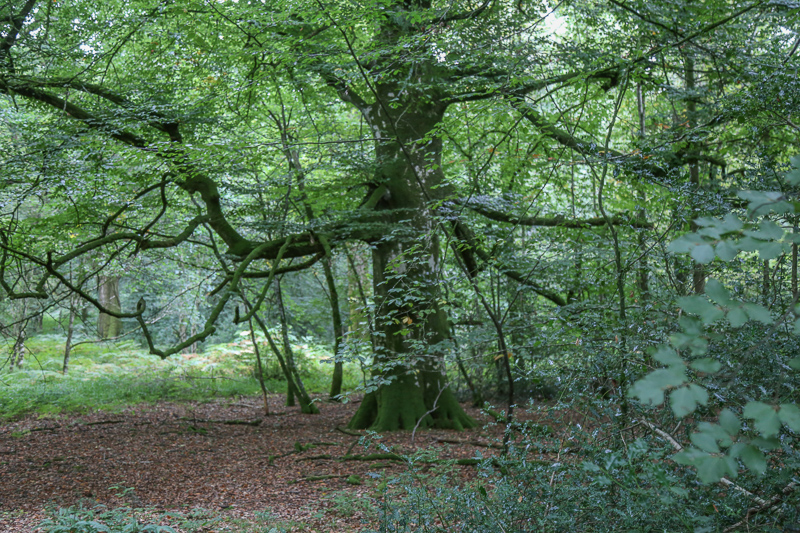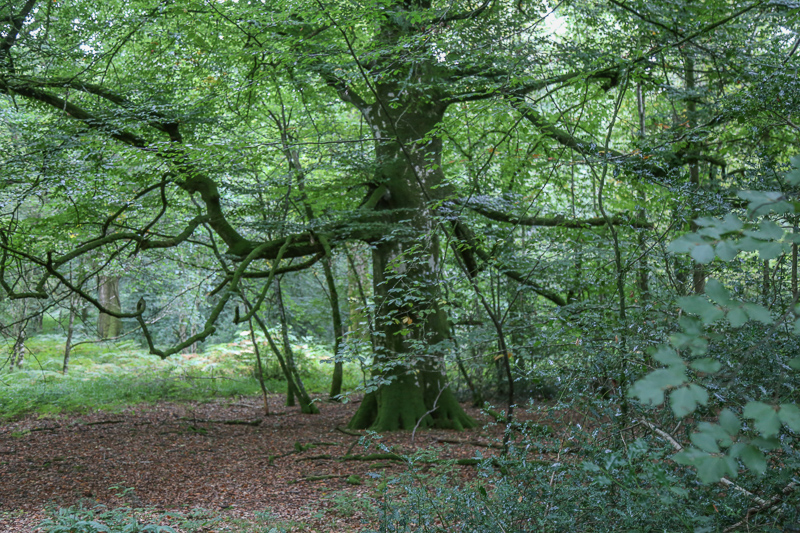 Tour Highlights
The Castles, Saints & Druids tour will feature a visit to the Grange Stone Circle – the largest in Ireland, one of the most mystical landscapes in Western Europe. Guests will also visit the rugged Wexford coastline that has a medieval lighthouse (800 years old) – the oldest operational lighthouse in the world, built on the site of a former lighthouse erected by monks in the 7th century. Some believe a monk still haunts the old lighthouse. Views of the coastline are spectacular from its lookout tower.
The Rock of Cashel is one of the most powerful sites in Ireland and not only will guests tour the grounds of the castle, monastery, and round tower, they will spend two nights in Cashel where they can wander quietly in the evening hours in the shadow of that great rock.  Guests will also tour the inside of the two castles thought to be filled with spirits and powerful energy – Charleville Castle and Leap Castle. Both are owned by families who lovingly take care of them.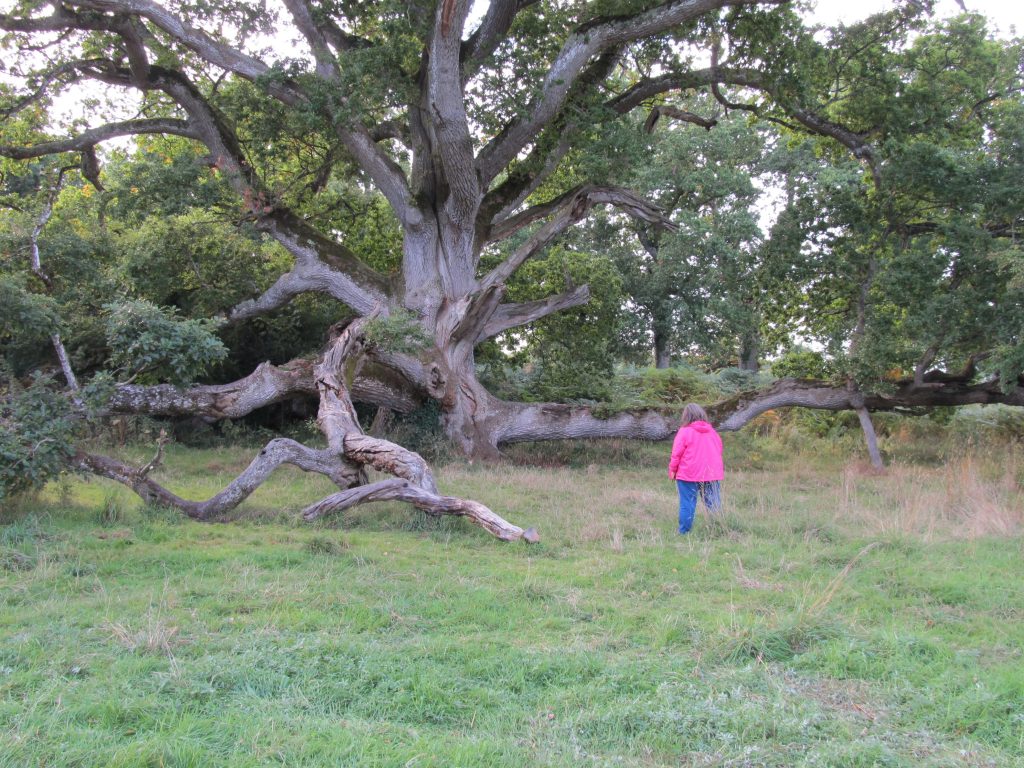 Forests are special thin places and there aren't many of the ancient forests left in Ireland – but guests will have the chance to experience a guided walk through the Glenstal Abbey forest with its many diverse species of trees, and will then spend time in the Charleville oak forest where they'll see large, old oak trees (sacred to the druids) on the grounds approaching the castle. These large trees included the King Oak, believed to be between 400 and 800 years old. Guests will practice dowsing at this site. This tour also includes a visit to the Tomnafinnoge forest – a sacred forest in County Wicklow that includes many oaks and hardwoods that descend from ancient oaks dating back centuries – during the time of the druids.
Overnights each have something special – a stay at Barberstown Castle the first night, staying in the town of Cashel in the shadow of the Rock, a seaside stay in the town of Cobh where many emigrants left Ireland, a two-night stay in Kilkenny in a historic, repurposed bank building one block from Kilkenny Castle, and one overnight in the ancient monastic city of Glendalough, where guests will be able to wake up and walk the old ruins in solitude before the tourist arrive and likewise spend time in the ruins in the evening – one of the most mystical experiences available in Ireland.
The sacred sites in Ireland's ancient southeast have a wild energy about them. Some of the monastic sites are built on former pagan sites, and over the years the rituals of both cultures have melded together and a single spirituality is layered into the landscape.  On this tour, there will many mystical sites – thin places – where one might experience walking in two worlds.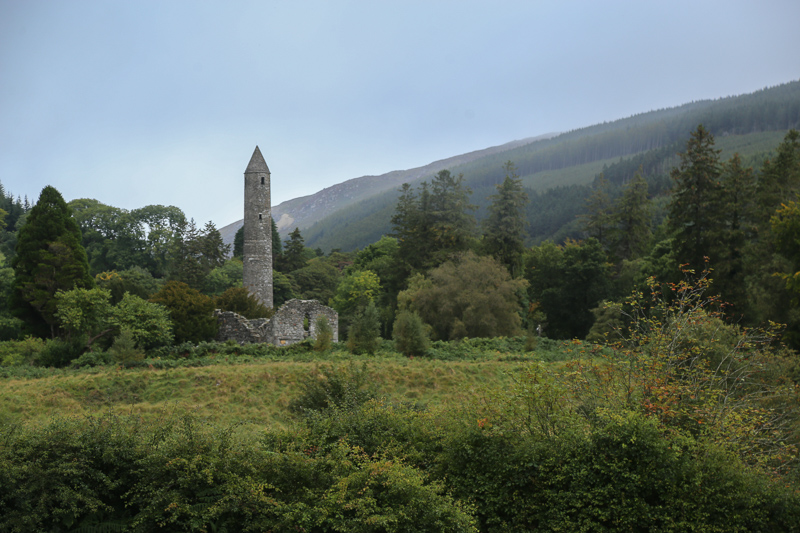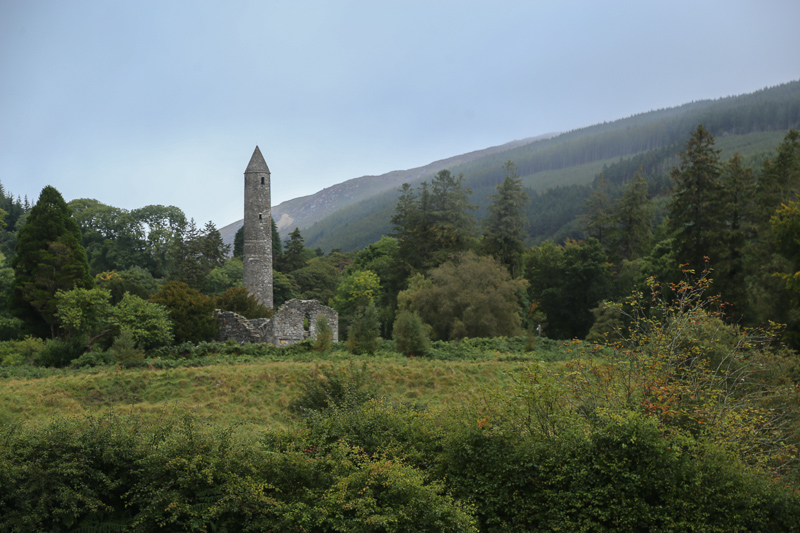 CASTLES, SAINTS & DRUIDS – ITINERARY & DETAILS
A full-time tour guide will be with the tour from start to finish as will our coach driver. Your guide will be Mindie Burgoyne, tour operator and owner of Thin Places Mystical Tours. She has a long history of investigating thin places in Western Europe and an understanding of earth energies and the power of spiritual pilgrimage.
Tours & admissions for over 25 Group Excursions – Solas Bhride Center • St. Brigid's Cathedral & Fire Temple (Sheelagh na gig) • Tobar Bhride (St. Brigid's Holy Well) • Leap Castle • Charleville Castle and Forest • Monaincha Monastic Site • Rock of Cashel • Glenstal Abbey • Grange Stone Circle • Athassel Priory • Blarney Castle • The English Market in Cork City • St Declan's Monastery in Ardmore • Hook Head Lighthouse and coastline • Tintern Abbey • Choctaw Memorial • Jerpoint Abbey • Kells Priory • Kilkenny Castle • St. Mullins Motte and Bailey • Brownshill Portal Tomb (dolmen) • Haroldstown Portal Tomb (dolmen) • Shillelagh town and legend • Tomnafinnoge Forest Walk • Tinahely Farm • Glendalough Monastic City • Scenic Drive through Wicklow Mountains • Castleruddery Stone Circle • Athgreaney Stone Circle (the Piper's Stones)
Expert local guides will be with your group for a more in-depth visitor experience. These guides are local to the area and will be able to speak specifically about some of the sites on the tour.
Ground Transportation – We enjoy the comfort of our own motorcoach for the entire 9 days. Guests are free to leave things they use daily (walking sticks, jackets, etc) on the bus. Bus may also include an onboard bathroom and wifi (depending on the size of the tour group).
Airfare is not included.  Guests must arrange their own airfare to and from Dublin International Airport
TOUR START and END – We start and end the tour at Dublin Airport. Our coach driver will pick up the tour group at Dublin International Airport on Friday, September 14, 2018, at 12 noon. From there we will begin our tour, heading for Kildare with a stop at Solas Bhride Center and St. Brigid's Holy Well and Cathedral. Then guests will be taken to Kilkea Castle where they will be free to unwind and walk the lovely grounds before our Welcome Dinner and a good night's sleep.  On the last night of the tour, guests are booked into a hotel close to Dublin Airport where they can easily take a short cab or shuttle ride to the airport the following morning.
NOTE: Guests may want to consider a PRENIGHT  (Sept 13th) in Dublin for a little extra time to unwind, adjust before the tour and visit some sites in that popular European city. From there you can take a bus back to the airport on September 14th to meet the group. We can help with hotel suggestions and bookings before and after the tour.
COST – $2799
Cost is $2799 (based on double occupancy) and is for the land only. It includes lodging, all breakfasts, and four dinners. It also includes land transportation, admission costs, and the private guides. Posts about some of the sites will appear periodically on this blog.
Single room supplement is $550.
We suggest guests purchase travel insurance on their own.
Deposit of $500 (plus $550 single supplement if applicable) per person must be submitted to hold the spot.
Tour is limited to 25 guests.
DISCOUNT FOR ALUMS
$50 discount for every Thin Places tour they've been on prior to 2018.
WHAT'S INCLUDED?
24+ Group Excursions to Thin Places
Tour personally led by Mindie Burgoyne
9 nights in hotels / B&Bs
Small Group – 25 or less
1 overnight and dinner in Barberstown Castle
Double, triple & single occupancy available
All hotel taxes/fees
Transportation via private motor coach for daily touring
Breakfast every morning
4 dinners
Full-time host & guide – for all 9 days of the tour
Emergency Local Contact available 24/7
WHAT'S NOT INCLUDED?
Airfare
Lunches
5 dinners
Shopping / souveniers, etc.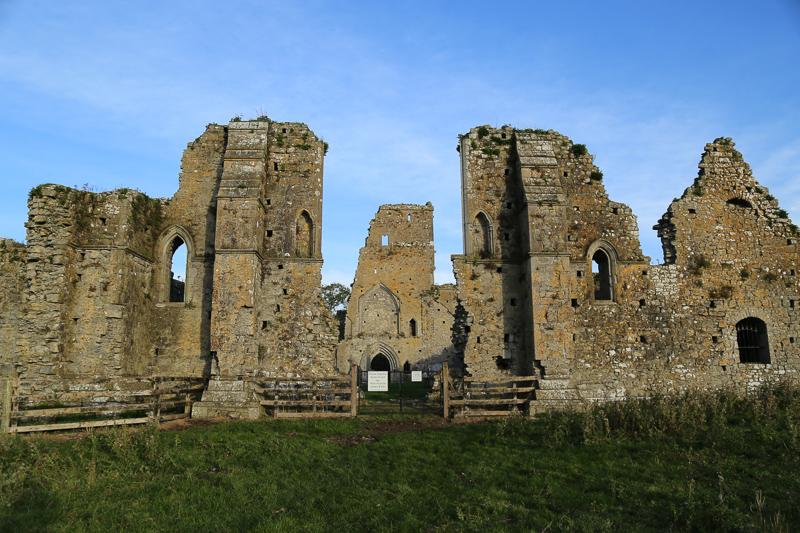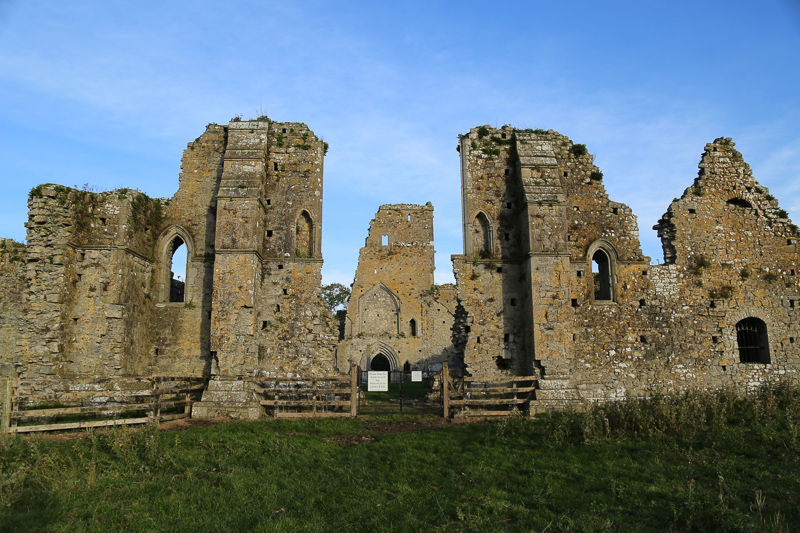 ITINERARY – Castles, Saints & Druids
Day 1,  Fri., Sept 14th – ST BRIGID – The coach driver and tour guide will meet guests at Dublin Airport at 12 noon on Friday, September 14th. From there the tour will begin with a visit to Solas Bhride for a welcome from the Brigidine sisters in Kildare. Then visit St. Brigid's Holy Well and possibly the Kildare Cathedral and fire temple (if there's time). Then head to your "castle hotel" for relaxation and a Welcome dinner. Welcome Dinner and overnight at Kilkea Castle.
Day 2, Sat., Sept. 15th – HAUNTED CASTLES –  Today is a day to visit haunted castles and forests. Begin with a tour of Charlesville oak grove and castle, then visit Leap Castle where the tower is said to be haunted by a priest's spirit. The priest was murdered by his brother while saying mass on the third floor of the tower in what was then the chapel. The room is now known as "the bloody chapel." Both of these castles are still being lovingly restored by private owners who welcome the opportunity to share the history and mysteries of these castles. Then if there's time, stop by the Monaincha abbey. It was once an abbey on an island surrounded by beech trees but now sits in the middle of a field (lake has been drained) with windmills all around. Overnight at Bailey's Hotel – Cashel.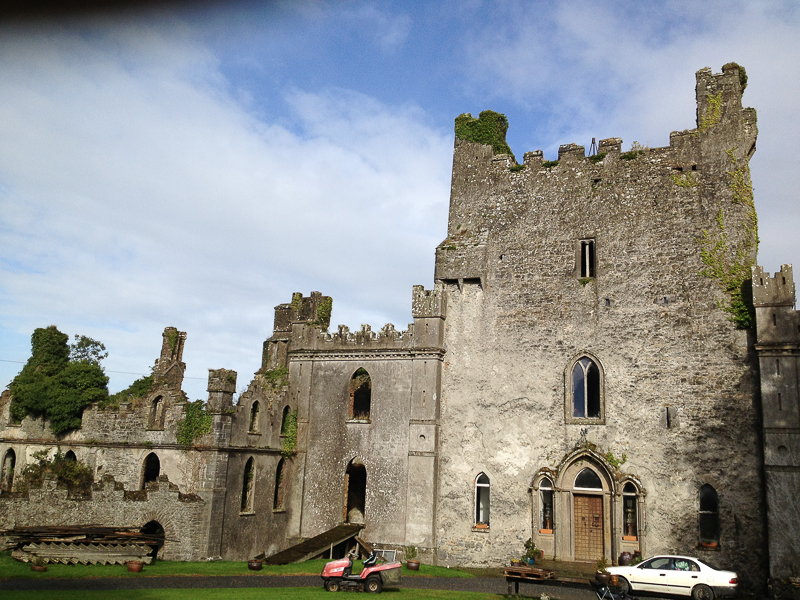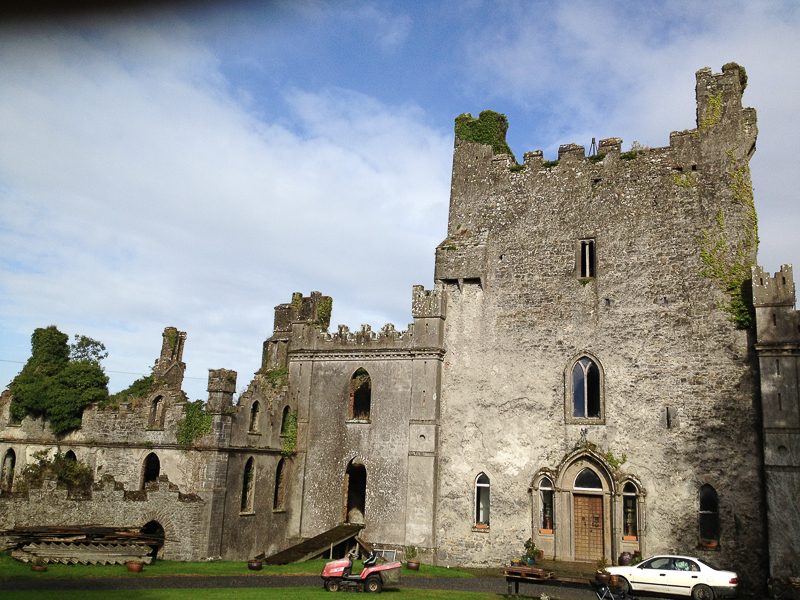 DAY 3, Sun., Sept 16th – THE ROCK OF CASHEL –   Have a morning visit to the Rock of Cashel and enjoy a guided tour.  Then set out for the Grange Stone Circle – the largest in Ireland with a twin circle and outlying standing stone in the adjacent field. … a very mystical landscape with powerful energy.  On the way back to Cashel, stop and visit the old, haunting ruins of Athassel Priory that spread out in a farmer's field near the village of Golden.
Dinner and Overnight at Bailey's Hotel – Cashel.
Day 4, Mon., Sept. 17th -ARDMORE/DUNGARVAN CASTLE – Head to Dungarvan Castle and Ardmore then on to Waterford City for some free time.
Day 5, Tues., Sept 18th- A DAY WITH MARY REYNOLDS  – reformed landscape designer and nature activist who wrote the book The Garden Awakening: Designs to Nurture Our Land and Ourselves, and who also is the subject of the movie Dare to be Wild.  Considered one of the 10 best garden designers in the world, Mary turned her back on it all to become an advocate for wild spaces and returning to the earth. To get a day with Mary is like gold dust so we will follow her lead and learn as much as we can from this remarkable woman.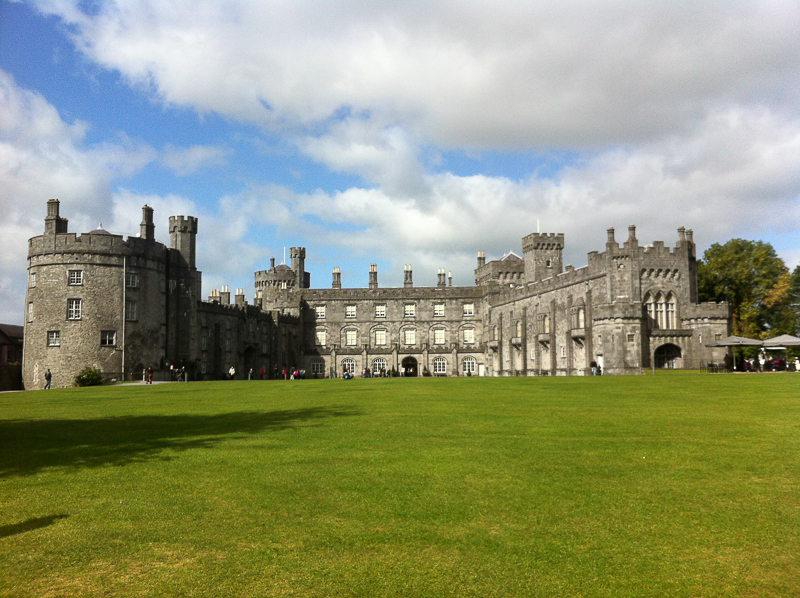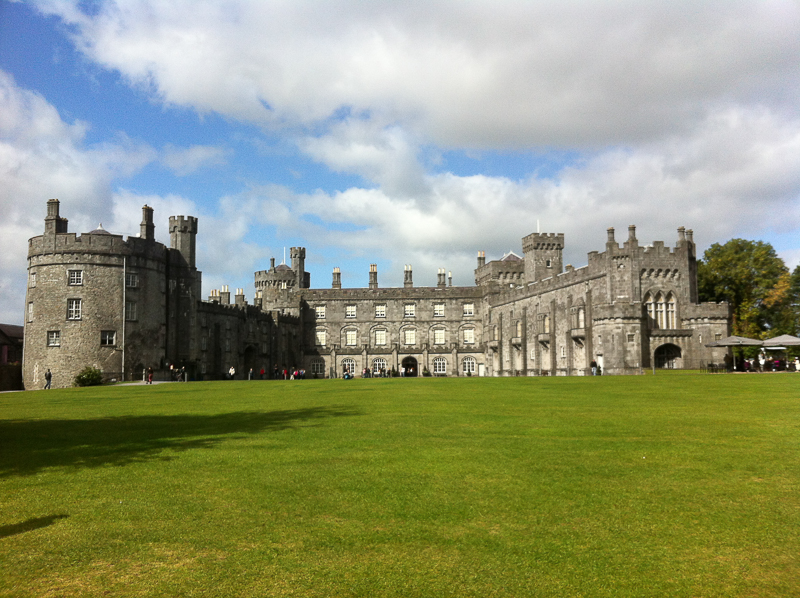 Day 6, Wed., Sept 19th -KILKENNY – Guests will stop at Jerpoint Abbey, known for its famous sculptures on the pillars of the cloister walk, and also to Kells Priory ruins along the Kings River – one of the largest and most impressive medieval ruins in Ireland.  The on to Rate Beagh to meet up with Carmel Costello, who speaks to to fairies. Carmel will take the group to a fairy rath and explain about her understanding of fairies.  Carmel is also a healer and will offer sessions to any guest who would like them.  Overnight at Hibernian Hotel, Kilkenny
Day 7, Thurs., Sept. 20th – Tour of Kilkenny Castle, one of the most famous sites in Ireland.  Then a free afternoon and evening in the vibrant and interesting city of Kilkenny Overnight and Dinner at Hibernian Hotel, Kilkenny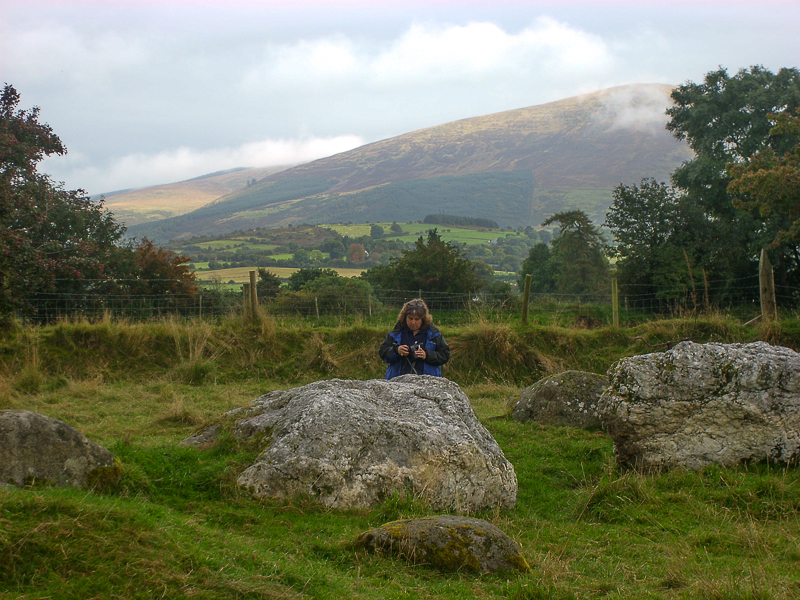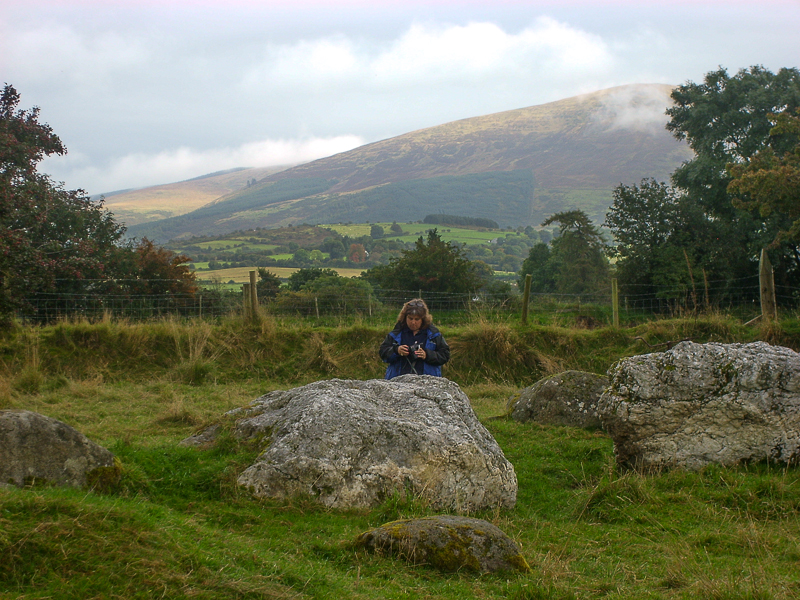 Day 8, Fri., Sept. 21st – GLENDALOUGH / ANCIENT FOREST  – There are few areas more enchanting than County Wicklow. This day guests will head out to the town of Shillelagh where they will hear about the traditional "shillelagh' weapon that over the years has morphed into a kind of walking stick. Hear the story from an actual shillelagh maker and then head for Tinahealy farm for a "farm to table lunch" before taking a long walk through Ireland's most ancient oak forest – Tomnafinnoge. After the forest walk, head for Glendalough with its enchanting ruins. Have dinner at a hotel located at the edge of the city and spend the night there.    Overnight at Glendalough Hotel. 
Day 9, Sat., Sept. 22nd – WICKLOW MOUNTAINS – Spend the early morning in the quiet, experiencing the monastic city on your own. Then head out for a scenic drive through the Wicklow Mountains and a visit to two ancient stone circles – Castleruddry and Athgreaney. Then on to Dublin to check into your hotel near the airport and enjoy a Farewell Dinner.  Overnight and Farewell Dinner at Hilton Dublin Airport.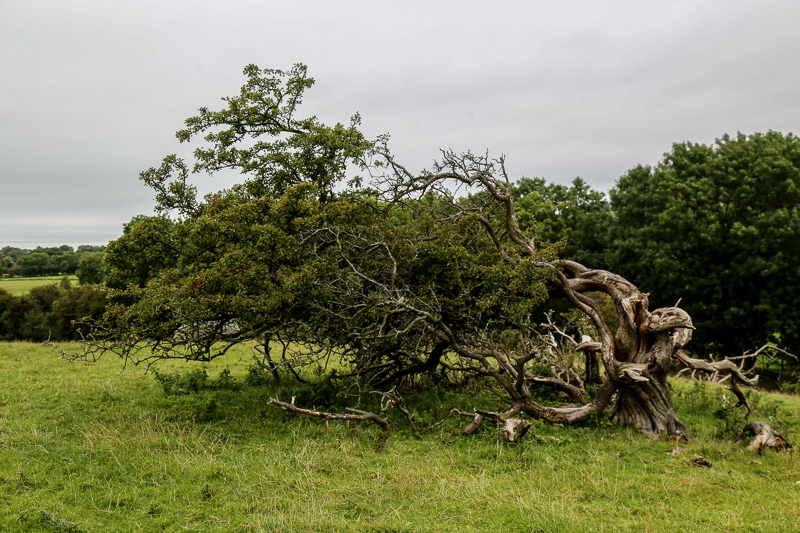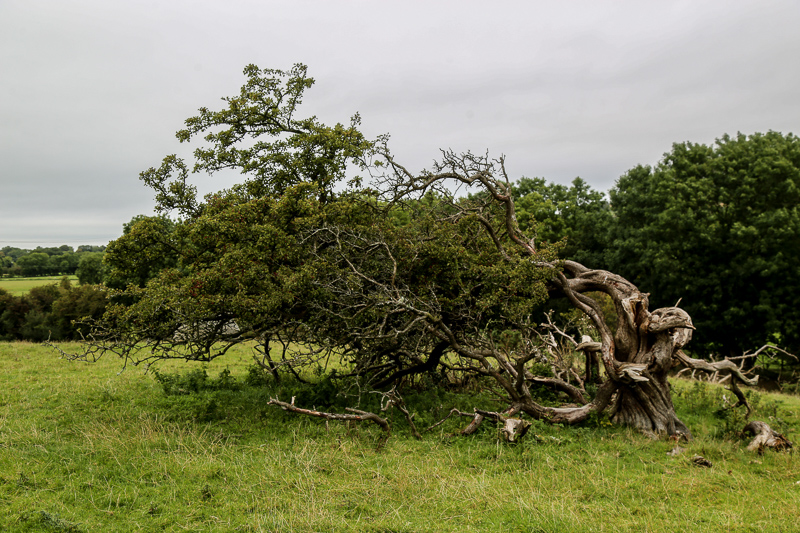 Day 10, Sun., Sept. 23rd – DEPART – Awaken in Dublin and either head to the airport for home, or continue touring on your own (we can help with suggestions for an extended tour).
The itinerary is subject to change considering weather and availability factors.  Overnights are in Kildare, Cashel, Wexford, Kilkenny, Glendalough and Dublin Airport 
MAKE YOUR RESERVATION TODAY.

$500 per person deposit needed to reserve your spot (plus the $550 single supplement if applicable). Final balance due to be paid by 90 days before the tour.
Still have questions? Email Mindie at mindie@thinplacestour.com or call 410.623.2193 or 301.648.2010
*NOTE: Itinerary is subject to change based on availability and in some cases – the weather.