Submit a Photo of Your Place of Resurrection
I'm Mindie Burgoyne and I'd like to invite you to participate in our Places of Resurrection Photography Contest. That runs for the first three weeks in April.
It's FREE to Enter and everyone gets a prize. Submit Your Photo on our Contest Page.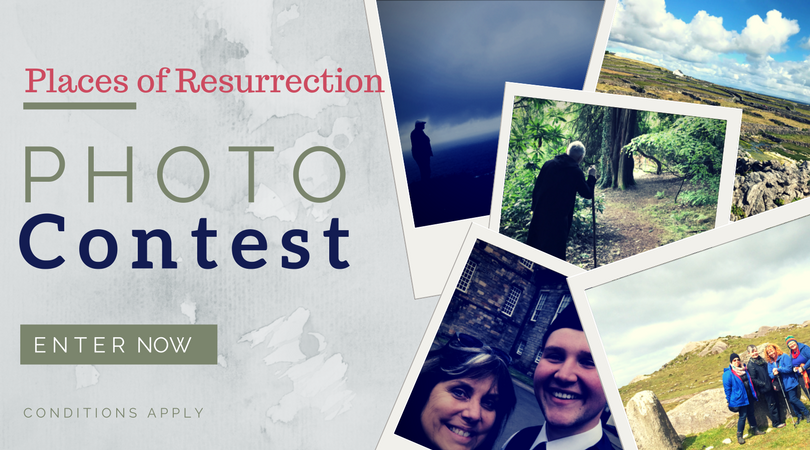 What are Places of Resurrection?
A place of resurrection is where your mind, body, and spirit feel most at home, where you feel completely connected to the land and a part of the surrounding landscape. You become an image in that landscape for all time.
Snap or pull out of a photo of that place – YOUR place of resurrection and submit it to us between April 1st and April 21st and we will have one grand prize winner, a 2nd place winner, 10 runners up and a gift for everyone who participates.
How to Submit Your Photo
Upload your photo (one entry per person) and give it a description. Then ask your friends to vote for your submission. The person with the most votes wins.
We look forward to seeing your photos
Contest Prizes
Grand Prize is an HP Sprocket Portable Printer (see video below). Take your snaps and print them immediately on 2×3 inch sticker paper. You can even add borders, designs, stickers and text to the photo before printing.  Comes with a hardshell case and 10 sheets of paper.
2nd Prize is a Travel Hag Bag and 10 runners-up will get a crystal pendulum.
All entrants will receive a copy of "Travel Hag's Guide to Planning the Perfect Trip" by Mindie Burgoyne. 
Enter now or Vote and help us pick our winners.