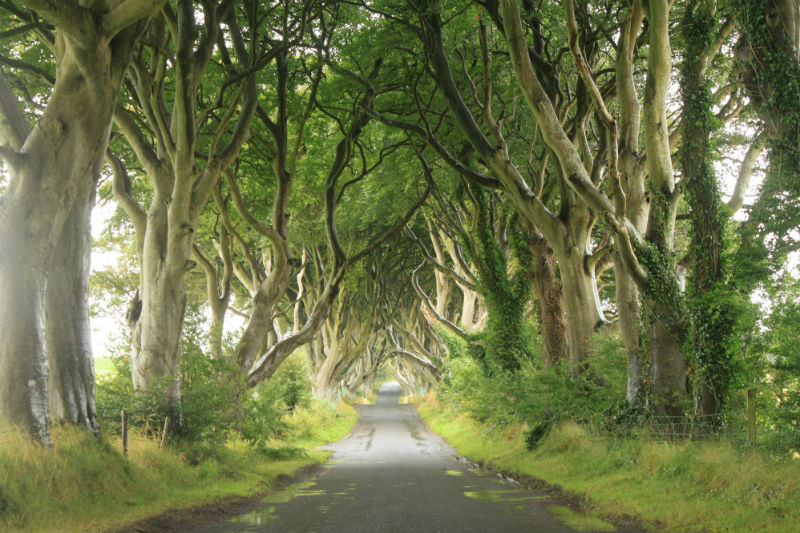 DISCOVER NORTHERN IRELAND in 2014


May 15 – 25, 2014


10 days – 10 Counties -39 sites – 1000 miles $2099
This tour has already run.  Stay tuned for links to photos and blog posts related to the tour.  It was 1000 miles of pure beauty and warm energy.  We'll be posting pictures and a few blog posts about the time spent in the North. 
Mindie Burgoyne will lead you on a unique journey through the northern part of Ireland – a land few visitors get to see in such an intimate way.  The tour includes 39 sites in Northern Ireland's six counties plus Counties Louth, Meath, Donegal and Dublin.  This tour's special attraction is a visit and overnight stay on Tory Island, an inhabited island off the coast of County Donegal known for its culture, its art, its "king" and its thin places.
This is one of the largest, most comprehensive tours of sites in the north of Ireland offered anywhere.

View Discover the North – Thin Places , Ireland 2014 in a larger map
The Focus is thin places
The focus of this and all tours led by Mindie is "thin places" or places where the veil between this world and the eternal world is thin… where both worlds are woven together.  You'll see the unspoiled hidden places few visitors ever see in the pristine, undeveloped parts of the northern counties. You'll be traveling within the context of a story while peeping into the ancient past of mystical hills, stone circles, portal tombs, holy wells, monastic ruins, enchanted forests and archeological wonders.
We'll have fun, too. The tour however, isn't all just thin places and mystical sites.  There will also be plenty of time for fun with overnight stays in the vibrant city centres of Belfast, Derry, Dublin and Donegal. You'll be able to relax, take in the music, food, culture and experience the "craic" Irish people are so famous for.
A Balance of Megaliths, Mythology, History, Natural Wonders and FUN.
This tour includes the well-known Giant's Causeway on the Antrim Coast and the walled city of Derry, and the medieval Town of Donegal, but it also includes some lesser-known sites such as the Lough Crew passage tombs in County Meath, St. Brigid's shrine and holy well in Faughart where she is believed to have been born, the Navan Fort, home to the ancient knights of the Red Branch and goddess Macha, Carrickfergus Castle; Beltany Stone Circle; the Dark Hedges, famous for being featured in The Game of Thrones; and Malin Head, the northern most point in Ireland.  You'll also be visiting Tory Island, an inhabited off-shore island famous for its thin places and its artists.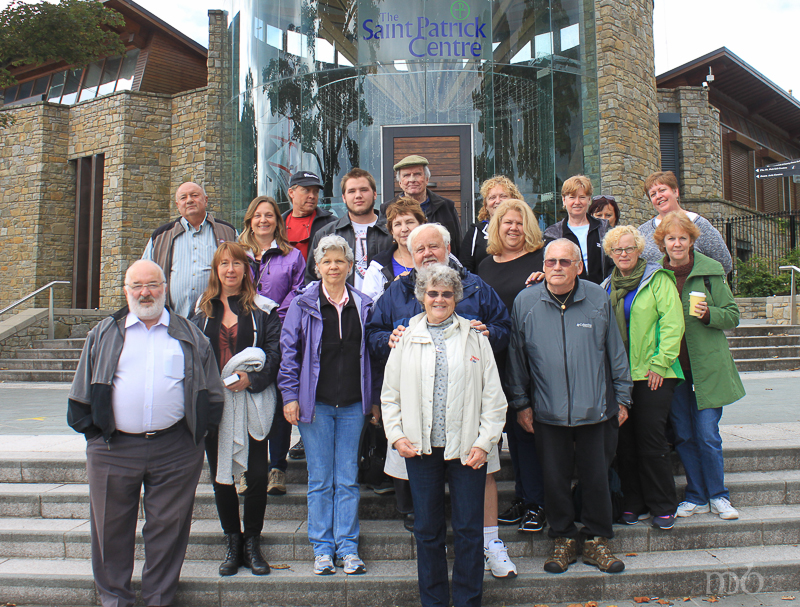 You'll be part of traveling family for 10 days. Our groups our limited to 25 guests and we travel in our own roomy motor coach using major cities as a home base (3 nights in Derry, 3 nights in Belfast, 1 night in Donegal, 2 nights in Dublin).  In the morning we head out together for a day journeying through thin places, and we return home in time for you to venture out into town and visit with locals, listen to some traditional Irish music and tour these vibrant city centres.  Guided city tours of Belfast and Derry are included in the itinerary.
Some of the more exclusive or "less heard of" sites on the Discover the North 2014 tour are Grianan of Aileach, Caldragh Megalithic Cemetery, St. Patrick's Chair and Well in Altadavin Forest, White Park Bay and Dunluce Castle on the Antrim Coast, the Proleek Dolmen, Beaghmore Stone Circles and Ardboe Cross and Church.
Island Overnight – Tory Island
One of the highlights of this tour will be a stay on Tory Island, an offshore island north of County Donegal.  The island is rich with both culture and history and famous for being a haven for artists and music.  Tory still has a king and you will be introduced to him and given a guided tour of the island by one of the locals.  This stop on day 8 will allow guests to unwind, relax, not rush and enjoy the Tory Islanders.
DISCOVER THE NORTH

ITINERARY

& DETAILS
Mindie Burgoyne will be with the tour from start to finish as will our Irish coach driver. Mindie is an expert on mystical and sacred sites in Ireland, having researched thin places for over a decade and traveled thousands of miles across Ireland doing conducting the research.
Expert Irish Site Specific Guides will be on site for several of the thin places as well as the tours of Belfast, Derry and Tory Island. These guides are local to the area and will be able to speak specifically about some of the sites on the tour.
COST – $2099
Cost is $2099 (based on double occupancy), and is for the land only. It includes lodging in 3/4 star hotels, breakfasts, welcome and farewell dinner, one lunch, transportation, admission costs, and some private guides. Scroll through the posts on this blog site to see more about the sites on the tour.
Airfare is not included.  We can assist with questions regarding best options for airfare and booking if necessary.
SSingle room supplement is $450.
Travel Insurance (optional but recommended) is $230.
Deposit of $500 per person must be submitted to hold the spot.
Tour is limited to 25 guests.
Balance due for tour must be received by April 1, 2014.
No refunds will be given after April 1, 2014
Travel Insurance is strongly suggested. We partner with Harrigan Holidays to provide the insurance to our guests.
DISCOUNT FOR ALUMS
$100 discount for guests on previous Thin Place Tours
ITINERARY DETAILS – Check the itinerary to see expanded tour details. Space is limited to 25 so reserve your spot soon.
WHAT'S INCLUDED?
Visits to 39 sites in 10 identified northern counties
10 nights in town-center hotels (3 & 4 star all w/ private baths)
Double, Triple & Single Occupancy available
All hotel taxes/fees
Airport Transfers to and from Dublin Airport
Transportation via luxury coach between towns & for daily touring
Traditional full Irish breakfast every morning
Welcome and Farewell dinners on days 1 & 10
Lunch on Day 8
Full time host & guide – Mindie Burgoyne
Guided tours of some sites with local expert guides
Emergency Local Contact available 24/7
MAKE YOUR RESERVATION TODAY.

$500 per person deposit needed to reserve your spot. Final balance due to be paid by April 1, 2014 and is non-refundable after that date.
$230 for optional travel insurance.
RESERVATIONS: To book your reservation download the registration form.
BROCHURE: Download the Discover the North 2o14 brochure
Still have questions? Email Mindie at mindie@travelhag.com