Spiritual Tours of Scotland and Ireland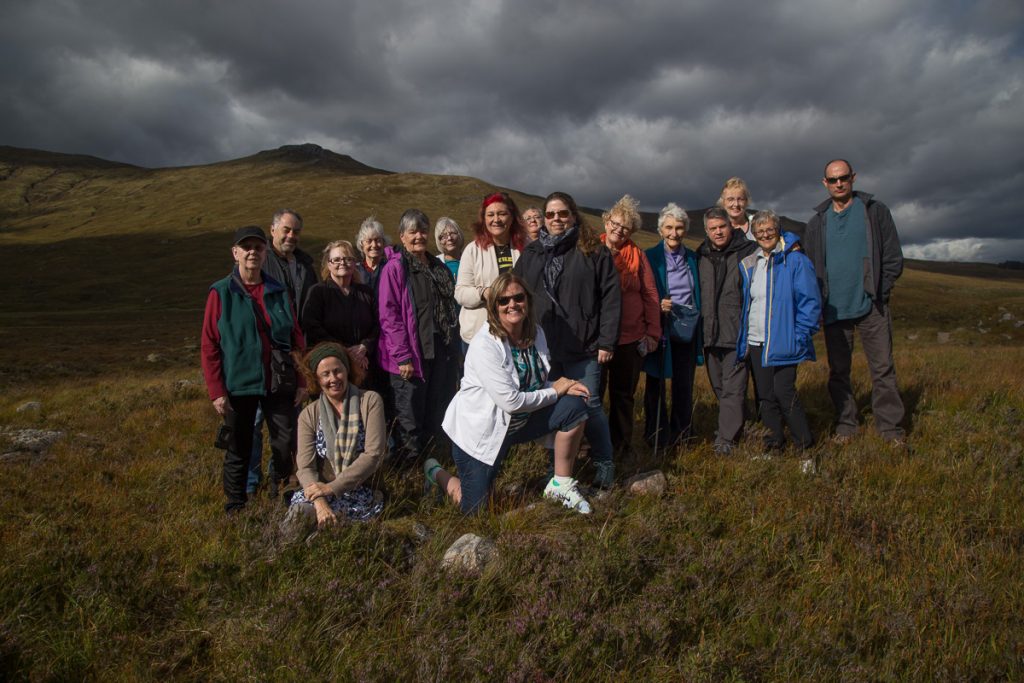 Small Group Tours Offered in 2018 – Ireland and Scotland
Thin Places tours go deep into the Celtic landscape. We bring guests to ancient and sacred sites in Ireland and Scotland exploring areas not often seen in big tour groups or self-drive tours. These are spiritual tours but not religious or affiliated with any type of organized religion.
Guests are guided by a storyteller / guide, and allowed to travel slowly through some of the most amazing scenery in western Europe. Mindie Burgoyne, author and photographer, has crafted each tour to follow a particular theme focused on a geographic region. the tours move slowly and have flexibility. They are ideal for travelers who want to move within the context of the story of the landscape around them and become images in that ancient landscape.
There are three group tours offered in 2018. All will be led by Mindie Burgoyne. For individual travel, please visit our Individual Travel page.
There are two group tours of mystical sites in Ireland (September) and one group tour of Scotland (May).
Links to download registrations follow each tour description.
Book Now
The Focus is thin places
The focus of all our tours is "thin places" or places where the veil between this world and the eternal world is thin… where both worlds are woven together.  And as on all of our tours, you'll see the unspoiled hidden places few visitors ever see on other commercial tours. You'll be traveling within the context of a story while peeping into the ancient past of mystical hills, stone circles, passage tombs, holy wells, monastic ruins, castle ruins and archeological wonders.
SPECIAL OFFER:  PAY IN FULL BY JAN 31st  AND RECEIVE $100 REFUND PER TICKET!



May 7-16, 2018 – 9 days – $3099 + Air


Borderlands, Inner Hebrides, Highlands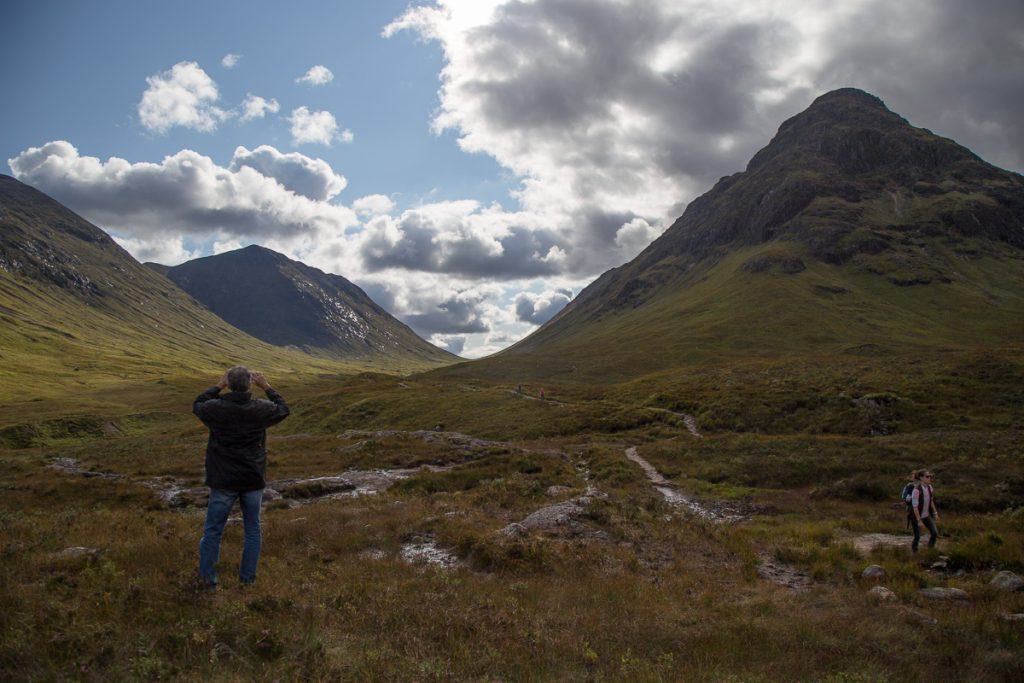 This spiritual tour of Scotland goes from the North Sea at Lindisfarne (which is actually England) to Iona, an island in the Inner Hebrides of Scotland where St. Columba founded his famous monastery that began the establishment of Christianity in Scotland. The tour moves within the context of the old stories of the monks of Iona and Lindisfarne who carved out a sacred trail between these two monastic settlements – a sacred trail followed by monks, kings, queens and the ancient pre-Christian people of Scotland. The tour also includes some of the stunning scenery of the Scottish Highlands in Glencoe and Fort William with tales of the clans that once lived there. This tour includes a day on the old Jacobite Steam Train – a train ride through the highlands referred to as "the greatest railway journey in the world."
This tour includes a day on the old Jacobite Steam Train – a train ride through the highlands referred to as "the greatest railway journey in the world." Additionally, this tour has an overnight island stay on Lindisfarne and cruises to the Isle of Mull and Iona. There are many sacred sites and places of healing and mystery on the Monks Trail tour.
TOUR BEGINS AND ENDS AT EDINBURGH AIRPORT – 9 days – 24+ group excursions – overnight on Isle of Lindisfarne – Cruises to Mull and Iona – Jacobite Steam Train – $3099 + air. $550 single supplement
  Read Full Description and itinerary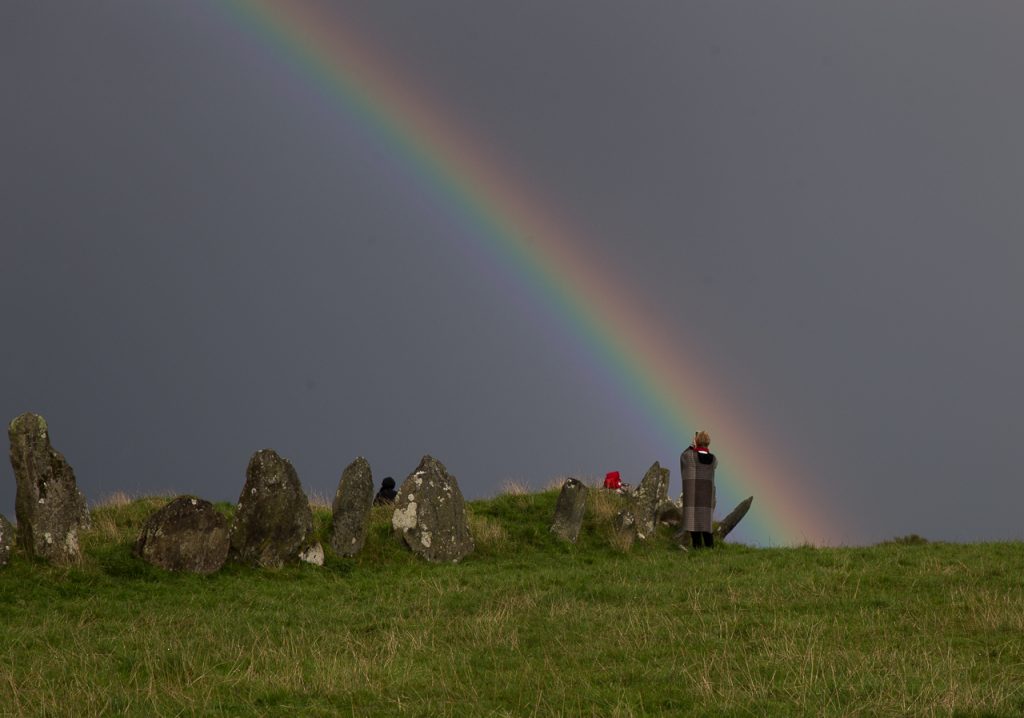 This spiritual tour of Ireland and of thin places in the northwest allows the guests to become images in Ireland's mystical landscape encouraging them to sense the connection with all living things. Guests will experience Ireland's wild Atlantic Way around the northwestern rim noted for its stunning cliffs, expansive beaches, and rugged mountains. This tour includes a cruise to Tory Island where guests can experience a private traditional music session with the last King of Ireland. Guests will visit some of the most scenic and high-energy sites in Ireland and will do so at a leisurely pace, interacting with local experts who will share information on Ireland's archaeology, history, and mystical connections.
TOUR BEGINS AND ENDS AT DUBLIN AIRPORT – 8 days – 22 group excursions – cruise to Tory Island – $2499 + air. $550 single supplement
Read full description and itinerary.
Castles, Saints and Druids – Ireland

Sept. 14-23, 2018 – 9 days – $2799 + Air


Cashel, Kildare, Glendalough, Kilkenny, Cobh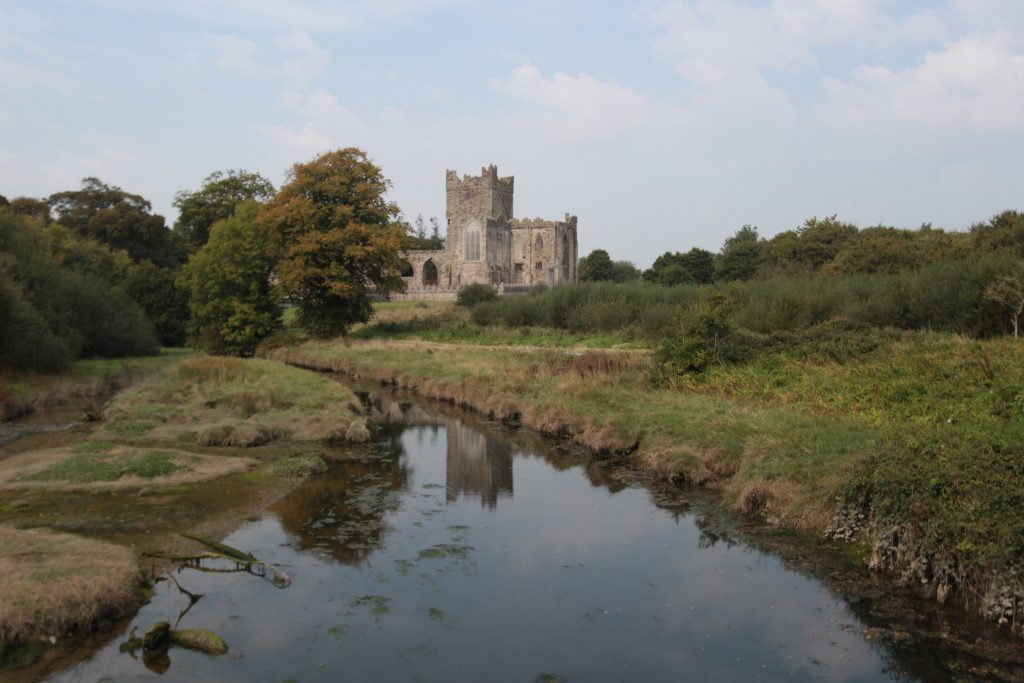 This spiritual tour of southeastern Ireland begins in Dublin and explores sacred sites from Kildare to Offaly and Tipperary, Cork, Carlow, Waterford and Wexford and finishes in the Wicklow Mountains. This mystical tour to Ireland's thin places will take guests to haunted castles, mysterious monastic ruins and an array of stone circles and dolmens highlighting the mystical ages of the Irish saints and of the druids. This tour also visits two ancient oak groves – one being the oldest forest in Ireland.
On the first night of the tour, guests will stay overnight in a renovated 13th-century castle. Barberstown Castle has been operating as a hotel since 1971. It has a "story to tell."
Castles, Saints, and Druids is one of our most popular and favored tours.  Read full description and itinerary. 
TOUR BEGINS AND ENDS AT DUBLIN AIRPORT – 9 days – 25+ group excursions – overnight in a castle – $2799 + air. $550 single supplement
SaveSave
SaveSave