DISCOVER THE NORTH OF IRELAND in 2017
2017 tour of sacred sites in the northern region of Ireland including sites in all 6 counties of Northern Ireland


September 18-27, 2017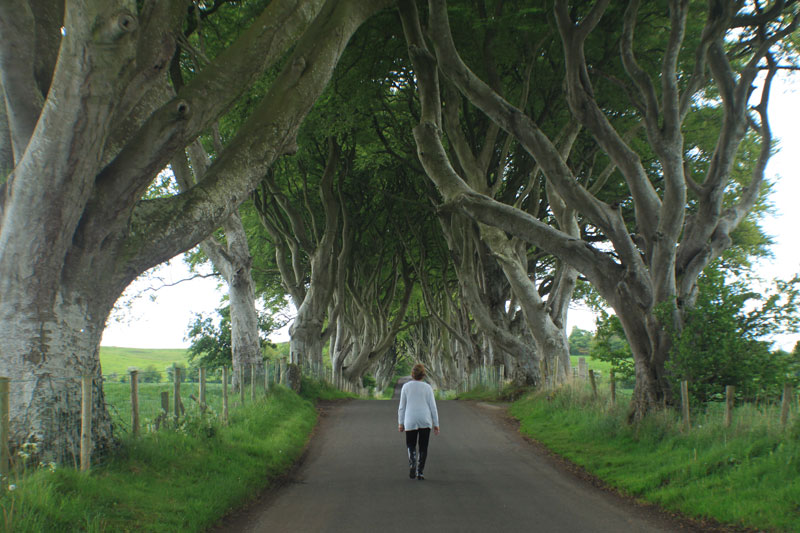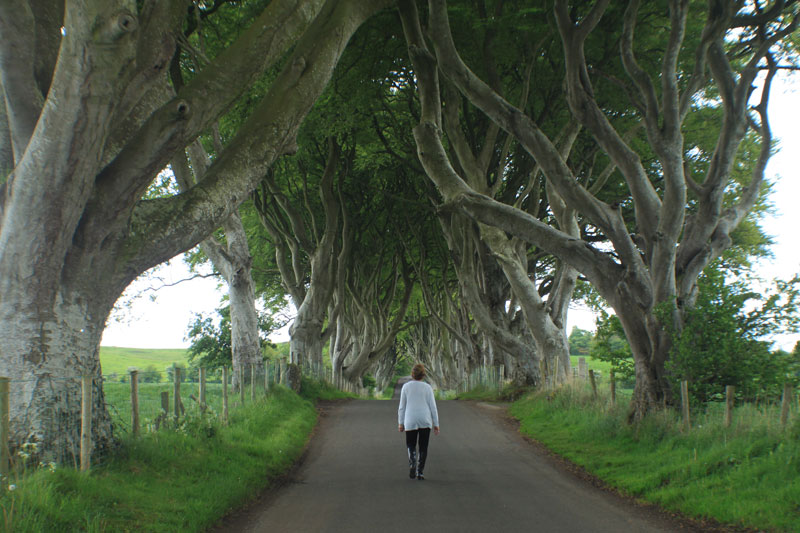 9 days – over 20 group excursions
$2499 + air
On this tour you will enjoy a unique journey through the northern part of Ireland – a land few visitors get to see in such an intimate way.  The tour includes amazing megaliths, stunning scenery, and sites with powerful earth energies. You will explore sites in all six counties of the country known as Northern Ireland (part of the UK), but you will sense no borders and travel in a fluid pattern from site to site. You will also venture into Counties Donegal, Monaghan, Meath and Dublin on this tour.  There will also be a unique welcoming day in County Kildare, and a free day in the walled city of Derry – famous as an arts center in Northern Ireland, and an island excursion to Tory Island (weather permitting).
This is one of the largest, most comprehensive tours of sites in the north of Ireland offered anywhere.
The Focus is thin places
The focus of this and all of our tours is "thin places" or places where the veil between this world and the eternal world is thin… where both worlds are woven together.  You'll see the unspoiled hidden places few visitors ever see in the pristine, undeveloped parts of the northern counties. You'll be traveling within the context of a story while peeping into the ancient past of mystical hills, stone circles, portal tombs, holy wells, monastic ruins, enchanted forests and archeological wonders.
We'll have fun, too. The tour, however, isn't all just thin places and mystical sites.  There will also be plenty of time for fun with overnight stays in the vibrant city centres of Derry, Dublin, Monaghan, Letterkenny and two nights on the stunning Antrim coast. You'll be able to relax, take in the music, food, culture and experience the "craic" Irish people are so famous for.
Sites on the Discover the North Tour
A Balance of Megaliths, Mythology, History, Natural Wonders, and FUN.
This tour includes the well-known Giant's Causeway on the Antrim Coast, Dunluce Castle,  the walled city of Derry, and the medieval Town of Donegal, but it also includes some lesser-known sites such as the Navan Fort, home to the ancient knights of the Red Branch and goddess Macha, Beltany Stone Circle, Ardboe on Lough Erne, the Dark Hedges, famous for being featured in The Game of Thrones; Grianan of Aileach, the sun palace; Whitepark Bay where the sand sings; Caldragh, the  ancient cemetery – famous for its Janus figure, and Altadaven Forest – an ancient forest that has an old druidic site marked with a stone throne dedicated now to St. Patrick.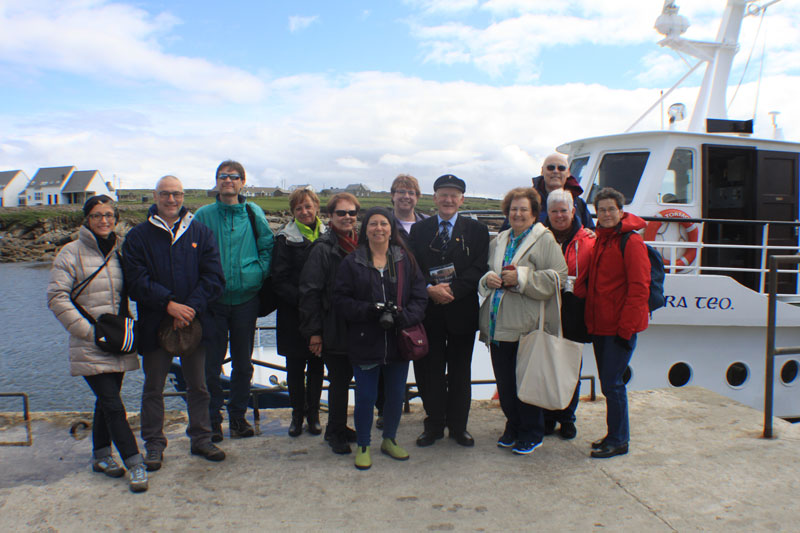 DISCOVER THE NORTH ITINERARY & DETAILS
A full-time tour guide will be with the tour from start to finish as will our Irish coach driver. Your guide will be an expert on mystical and sacred sites in Ireland, with an understanding of thin places, earth energy, and spiritual pilgrimage.
Expert local guides will be with your group for a closer look at the City of Derry, Navan Fort, areas in Tyrone and Tory Island. These guides are local to the area and will be able to speak specifically about some of the sites on the tour.
COST – $2499
Cost is $2499 (based on double occupancy) and is for the land only. It includes lodging at hotels, all breakfasts, and four dinners. It also includes land transportation, admission costs, and the private guides. Scroll through the posts on this blog site to see more about the sites on the tour.
Airfare is not included.  We start and end the tour close to the Dublin Airport. We can assist you with information regarding the best options for airfare and quick/easy transport to and from your hotel on the first and last day. We also can help you arrange an extended stay on either side of your tour.
Single room supplement is $550.
We suggest guests purchase travel insurance on their own.
Deposit of $500 (plus $550 single supplement if applicable) per person must be submitted to hold the spot.
Tour is limited to 25 guests.
DISCOUNT FOR ALUMS
$50 discount for every Thin Places tour they've been on prior to 2017.
WHAT'S INCLUDED?
Visits to over 20 sites
9 nights in hotels / B&B  – all with private baths, located near village or city centres
Double, triple & single occupancy available
All hotel taxes/fees
Transportation via luxury coach (bathroom and wifi on board) for daily touring
Traditional full Irish breakfast every morning
4 dinners
Full-time host & guide – for all 9 days of the tour
4 local expert guides (Derry, Tyrone, Navan Fort, Tory Island)
Island excursion to Inis Oirr (weather permitting)
Emergency Local Contact available 24/7
ITINERARY
Day 1, Sept 18th – DUBLIN – Meet your group at The GRESHAM Hotel at 2:00 pm, then enjoy a welcome excursion to Solas Bhride in Kildare and St. Brigid's Holy Well. Then back to Dublin for early dinner and sleep. Overnight in Dublin at the Gresham Hotel.
Day 2, Sept 19th – ARMAGH – Visit the sacred sites at Navan Fort – former home of the mythological Knights of the Red Branch. The to Altadaven Forest and the Cliff of the Demons to walk the ancient forest road to St. Patrick's Chair. Dinner and overnight in Monaghan at the Hillgrove Hotel.
DAY 3, Sept 20th – TYRONE – Visit several sites in the Sperrin Mountains – Beaghmore Stone Circle and the Field of Writing – Ogham Stone. Visit Ardboe on Lough Neagh and enjoy a lunch out in Ardboe village. Overnight in Monaghan.
Day 4, Sept 21st – FERMANAGH  – Visit Boa Island on Lough Erne in County Fermanagh and see the Janus figures at Caldragh Cemetery, then have lunch in Donegal town and end the afternoon with a mystical visit to Beltany Stone Circle. Overnight in Letterkenny.
Day 5, Sept 22nd – TORY ISLAND  – (weather permitting) Cruise out to Tory Island and have a guided tour is this inhabited island of artists and fisherman. Explore is wild landscape then head back to the mainland where you'll enjoy a dinner at your hotel in Derry. Overnight and dinner in Derry.
Day 6, Sept 23rd – DERRY – After a morning tour of the walled city of Derry, enjoy a free day exploring this amazing and historic town. Overnight in Derry.
Day 7, Sept 24th – ANTRIM COAST – Tour the famous and scenic Antrim coast on the northeastern tip of Ireland. Dunluce Castle, Giants Causeway, White Park Bay and The Dark Hedges are all on the itinerary.  Overnight and dinner in Cushendall.
Day 8, Sept 25th – GLENS OF ANTRIM – Spend the day in the charming towns of Cushendall and Cushendun as you travel through the scenic Glens of Antrim. Get a glimpse of Scotland off as you trace Ireland's coastline. Then explore the hilltop megalith known as Oisin's Grave.  Overnight in Antrim
Day 9, Sept 26th – BELFAST / GIANTS RING – Get a windshield tour (driving) of Belfast, one of the most beautiful Victorian cities in Europe. Then visit the Giant's Ring – a dolmen sent in the center of a large ring fort. Then head back to Dublin for Farewell dinner at your airport hotel. Overnight and dinner in Dublin.
Day 10, September 27th – Awaken in Dublin and either head to the airport for home, or continue touring on your own (we can help with suggestions for an extended tour).
Itinerary is subject to change considering weather and availability factors.  Overnights are in Dublin, Monaghan, Letterkenny, Derry and Antrim. 
MAKE YOUR RESERVATION TODAY.

$500 per person deposit needed to reserve your spot (plus the $550 single supplement if applicable). Final balance due to be paid by 60 days before the tour.
Still have questions? Email Mindie at mindie@thinplacestour.com or call 410.623.2193 or 301.648.2010
*NOTE: Itinerary is subject to change based on availability and in some cases – the weather.
Still have questions? Email Mindie at mindie@travelhag.com